Seeing in 3D
To view this section you will need 3D glasses. These may come in various forms but the ones to use here must have a red lens and a blue lens; the red lens being for your left eye.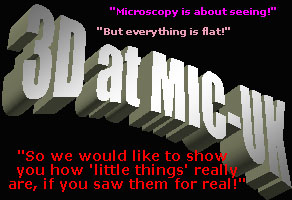 You are not alone. Other people are wearing funny-looking specs. In fact: -

cross-eyed users have been here since April 7th 1996 and more are popping in all the time.