Based on a True Story and dedicated to those still trying to wake-up from their own 'Lice-Mare!'
Best seen in 800 x 600 Screen resolution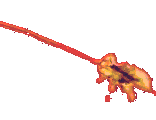 It begins with an occasional itching feeling in your hair...
... which in days turns to incessant 'scratching'...
... bloody marks around the hairline...
... bites over the body...
... and slow realization you have been invaded

by

Pediculus humanus captitus!
And then the Nightmare begins!
SEE CREDITS FOR THIS ARTICLE
(c) Microscopy UK & Micscape magazine Contributors 1998
All rights reserved in the interest of the contributors,
Comments to :
Micscape Editor
Visit Larry and Vanessa's Web-site to exlore their microcosmic world
---
© Onview.net Ltd, Microscopy-UK, and all contributors 1995 onwards. All rights reserved. Main site is at www.microscopy-uk.org.uk with full mirror at www.microscopy-uk.net.