Image gallery: Pictures made with a Kodak DX3700 held by hand to the eyepiece.
by Bill Resch, USA

I made a gadget to fit around the eyepiece to help me steady the camera. The opening just fits the nose of the camera. A clamp prevents the gadget from sliding down. I used a two inch diameter nylon rod. (I have a hobby lathe.) The microscope is a Chinese import with a Lomo 15X eyepiece. I set the camera to max resolution and to 3X digital zoom. The digital zoom puts the image at the center of the sensor. This does not decrease the resolution it just makes a smaller picture. In the center, the field is flat and the illumination is even. I have to take a lot of pictures, because it is hard to see if the image is focused correctly. No problem, I just erase the bad pictures.

Comments to the author are welcomed.
Images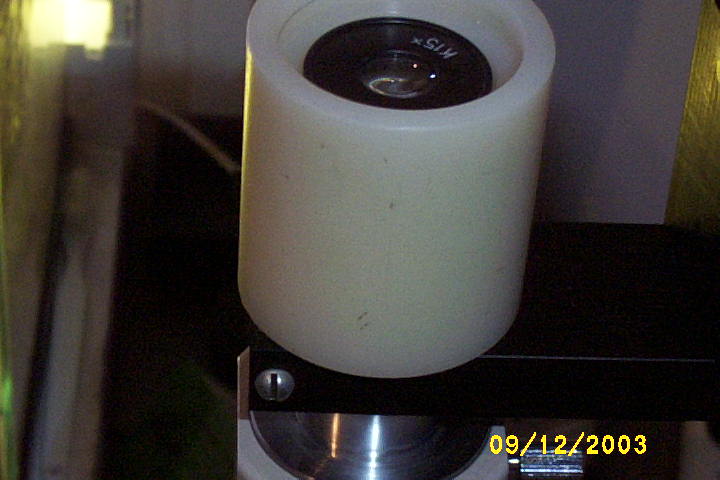 Home made Camera to microscope sleeve. Dimensions vary depending on camera etc.
Here are some pictures I took with this arrangement: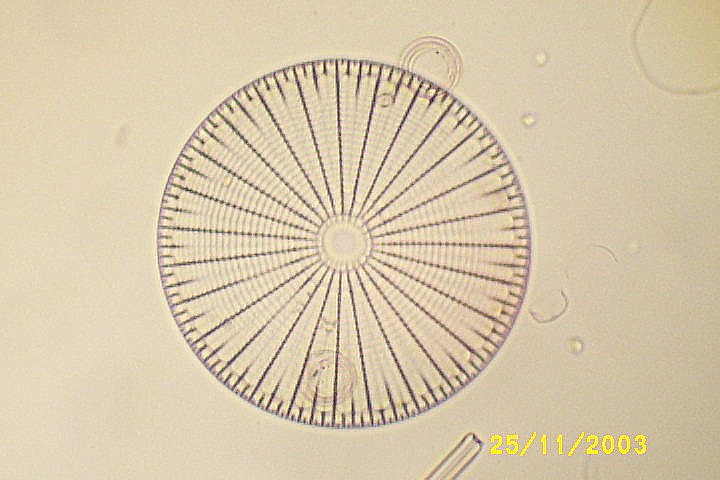 Diatom (10X objective, 15X eyepiece).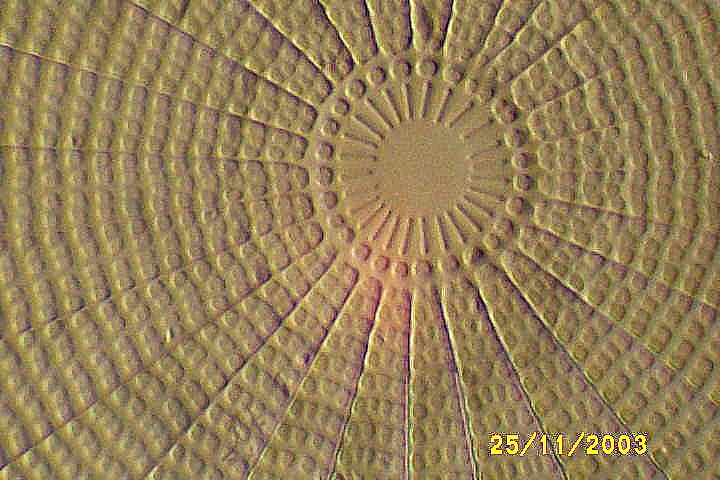 Same diatom (40X objective, 15X eyepiece, oblique Illumination).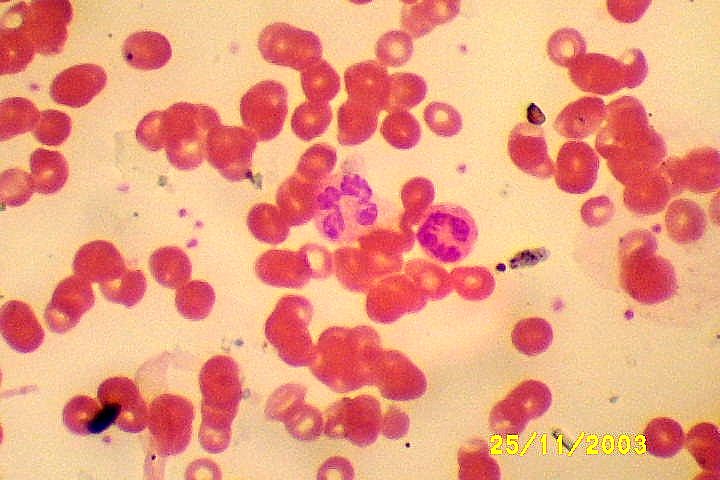 Human Blood (40X objective, 15X eyepiece).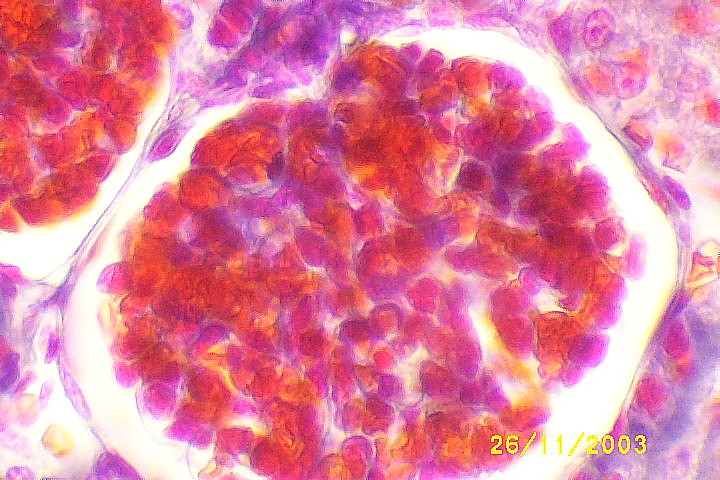 Rabbit Kidney (40X objective, 15X eyepiece).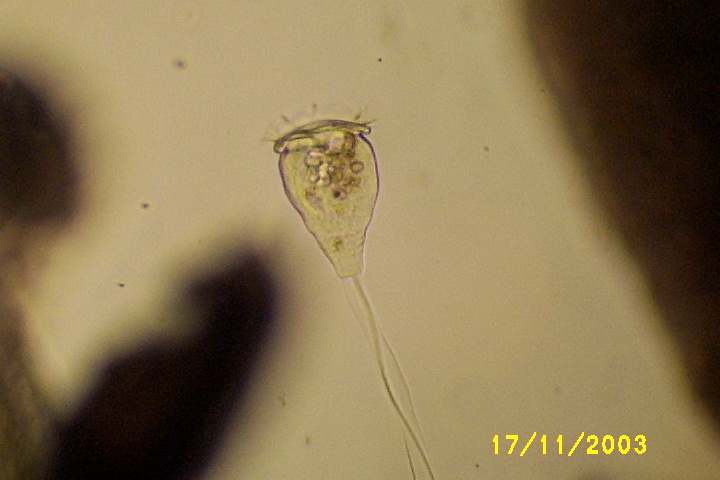 Vorticella live (10X objective, 15X eyepiece).
---
© Microscopy UK or their contributors.
Published in December 2003 Micscape Magazine. Please report any Web problems or offer general comments to the Micscape Editor. Micscape is the on-line monthly magazine of the Microscopy UK web site at Microscopy-UK.
---
© Onview.net Ltd, Microscopy-UK, and all contributors 1995 onwards. All rights reserved. Main site is at www.microscopy-uk.org.uk with full mirror at www.microscopy-uk.net .