As the colder days come upon us in the United Kingdom and the nights draw in, it can be a good time to look at shapes, colours and textures in the garden, parks and hedgerows. One of my favourite techniques is to use a 'fast' lens, in this case a cheap Nikon 50mm f1.8 AF attaching a Nikon 4T close-up lens (an achromatic doublet) to create pictures with the appearance of colour washes with a single point detail. All the pictures below are handheld allowing freedom of movement about the subjects but using a high ASA setting on the camera, typically around 640-800 ASA to minimise camera shake. The pictures were taken in damp overcast weather in the last days of November and early December, the dull weather helps to emphasize richness of colour without burning out highlights which can often happen under sunny conditions especially if the leaves are wet.
We have the cooler tones... the browns and greys of twigs, seeds, dry stone walls and skies. The warmer yellows of tiny leaves and larger buds and the warmest of them all the berries on the bushes and trees.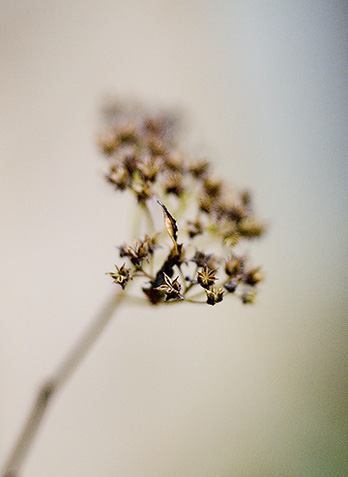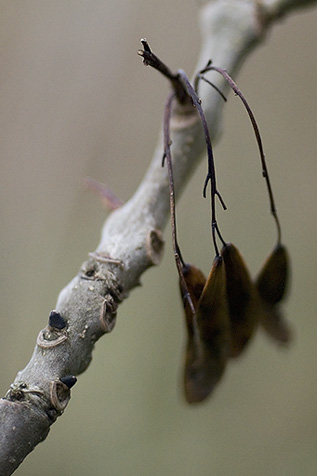 Seed capsules and study on bark.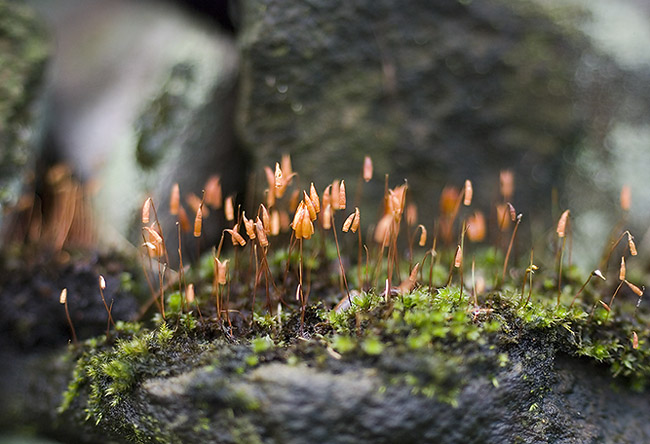 Moss, in this case the out of focus rocks create a strange backdrop specially on the left.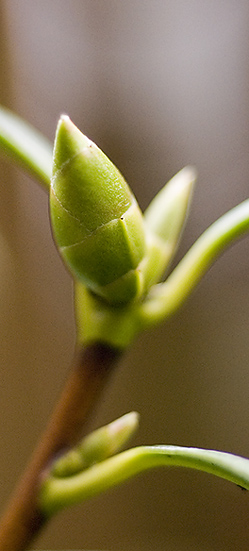 Leaves and bud in the garden.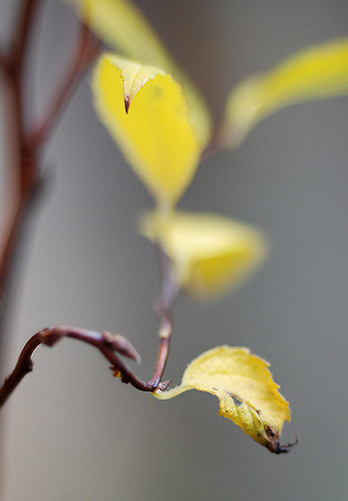 'Leafpoint'.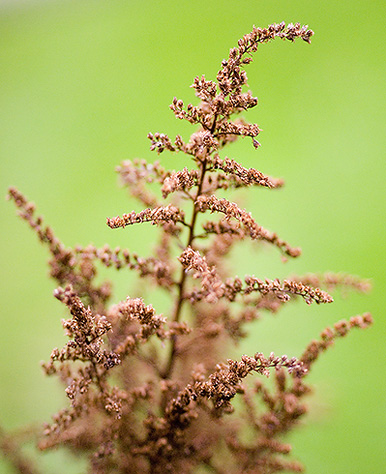 Before the decay.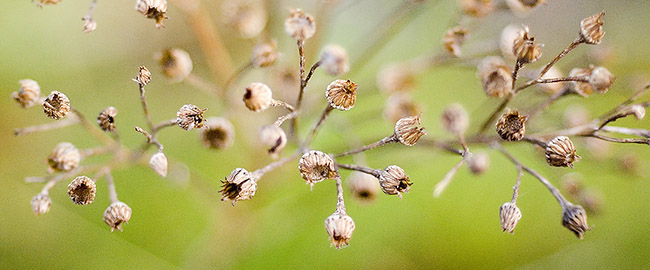 Blown in the wind.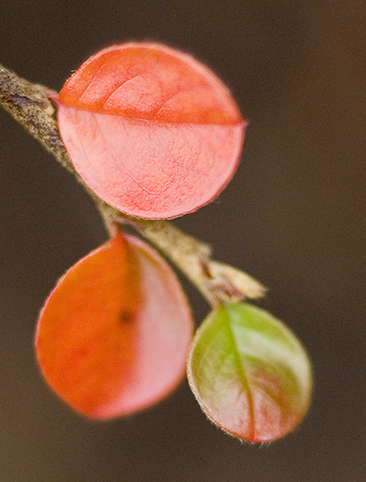 Hanging on.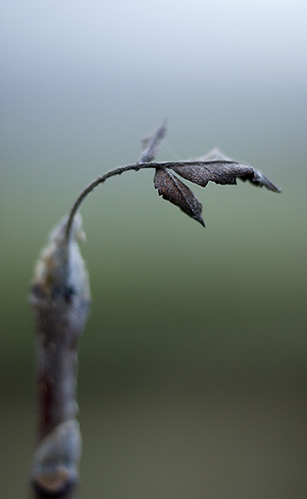 Twisted leaf, I like the graduated backdrop.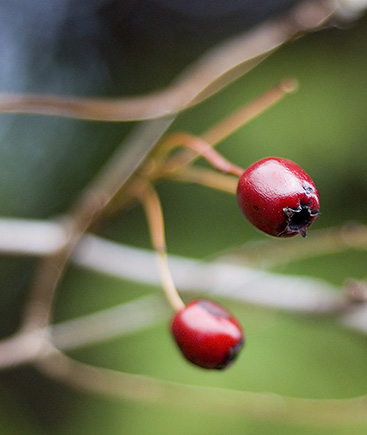 Tangled berries, the soft-focus twigs add dimension.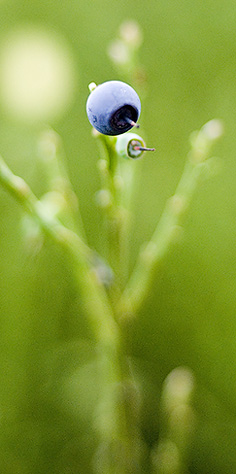 Bilberry.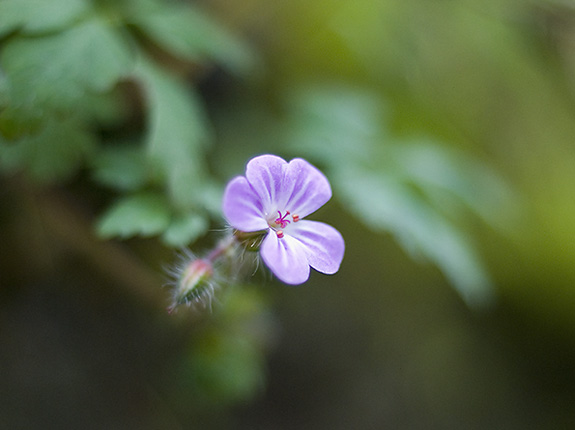 Herb robert.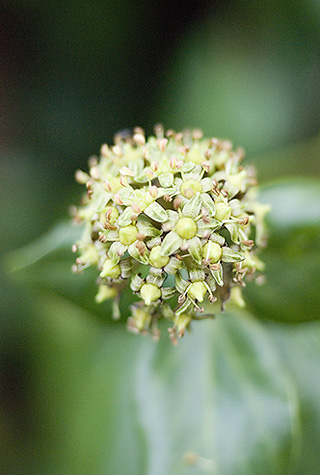 Ivy.
...even in those dull wet days there is still plenty of life and colour around us...
---
© Microscopy UK or their contributors.
Published in the December 2006 edition of Micscape.
Please report any Web problems or offer general comments to the Micscape Editor .
Micscape is the on-line monthly magazine of the Microscopy UK web site at Microscopy-UK
---
© Onview.net Ltd, Microscopy-UK, and all contributors 1995 onwards. All rights reserved.
Main site is at www.microscopy-uk.org.uk with full mirror at www.microscopy-uk.net .