This article features videomicrography of crystal growth captured with an AO binocular microscope equipped with polarizing filters and a homemade camera mount. When I saw the beauty in the early footage I decided to put the videos to music. At that point it moved from capturing science videos to making artistic mood pieces using science as it's base. The following describes how I started on this path and some of the steps to the finished version.
History: From Kodachromes to Digital Images
Years ago I pursued the hobby of film photomicrography and had taken many Kodachrome slide images of crystals under polarized light. My equipment was an old AO clinical binocular microscope with a homemade mount for my Minolta SLR film camera. The polarizing filters were positioned with hand made friction fit mounts.
I printed the best slides to Cibachrome paper at the local rental darkroom. The color saturation on these printed images was amazing. When the darkroom discontinued supporting the Cibachrome process I lost interest and moved on to other hobbies. Now, years later, I still have the microscope equipment and also have a digital Nikon CoolPix S570 camera. I found a way to adapt my old Minolta adaptor to this new camera and soon was happily capturing still images.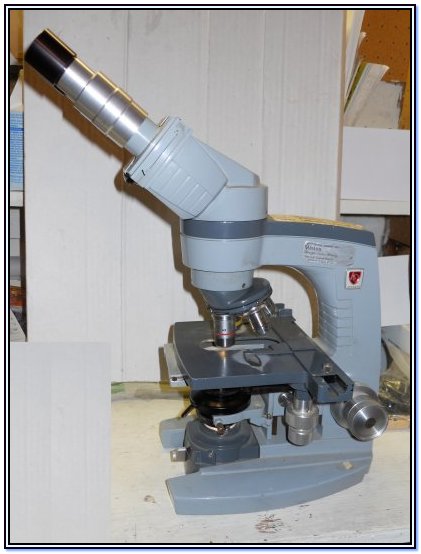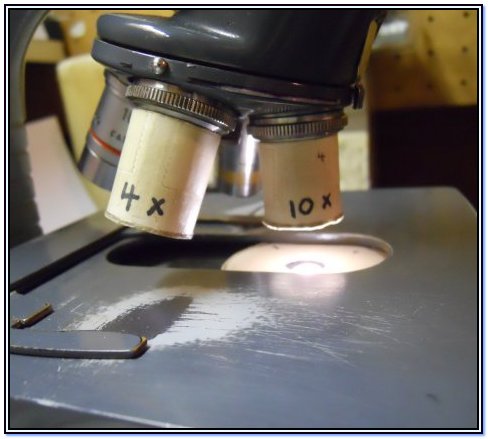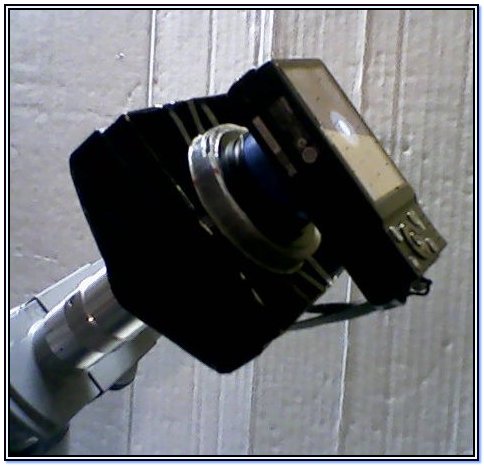 Below is a recent still image I captured with the digital setup shown above. The ease of digital color saturation and contrast control should bring a happy tear to most Cibachrome fans like me.


Xylitol crystals: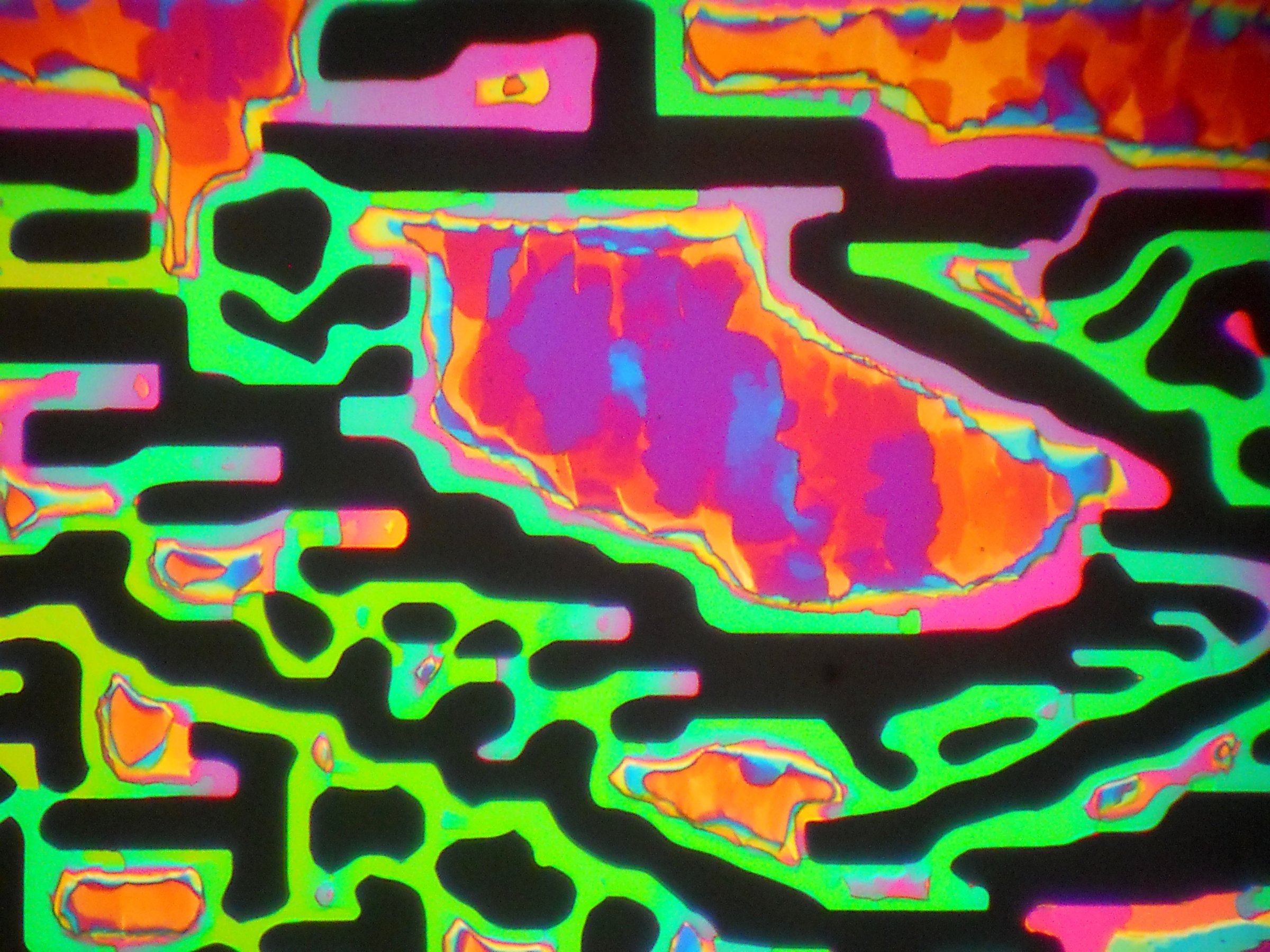 In my Kodachrome days I had often seen crystals growing but the thought of capturing that on my 8mm film movie camera seemed like too much of a hassle. ..........................Fast forward to my current digital camera............ :
I was watching sulfur crystals grow while waiting for the slide to cool for photos when it occured to me that the Nikon CoolPix has video capability! The camera does not have a removeable lense. I am able to avoid almost all vignetting by using the optical zoom feature. A small amount of extra zoom using the digital zoom feature removes the remaining vignetting and can be used to control cropping composition at the time of video capture. I found my first sulfur movie footage very moving and felt it really needed music to go with it.
More about that first video later, let's watch the final version:
The Video: The Finished Version
This video is 10 minutes long. Earlier versions were shorter but once I had settled on the ambient music, that I liked, I decided I wanted to use the full score. I prefer watching in full screen mode which brings up the higher resolution (480p) video.


Video of re-crystallizing Para-dichlorobenzene (Mothballs)
and DiMethyl-sulfoxide (DMSO)
Set to music "Microscopic" by Gas
http://microscopics.co.uk