Spike's Gallery
2 - A Selection of subjects imaged using crossed-polars and Rheinberg illumination
By Spike Walker.
Editor's note: Spike Walker, a well known and award winning British photomicrographer, has kindly suggested that Micscape can share a selection of images from his extensive portfolio.
Spike comments on the images: Almost all the images are scans from 35mm transparencies made with a X4 objective on a Zeiss Ultraphot lll microscope with built-in camera.The first 7 of the 8 vitamin C shots were done with a Rheinberg/crossed polars combination.
Image selection from the CD supplied, resizing and web page by Ian Walker.
The next 8 images are Vitamin C using crossed-polars; the first 7 also in combination with Rheinberg.
Spike notes: It is the Rheinberg component of 'Spikeberg' which introduces the additional colour contrast,
as seen in the regular banding resulting from alternating fast and slow crystal growth. The repeated geometric
patterns in some of the vitamin C images were initiated by scratching the film
of almost solid super-saturated solution into squares.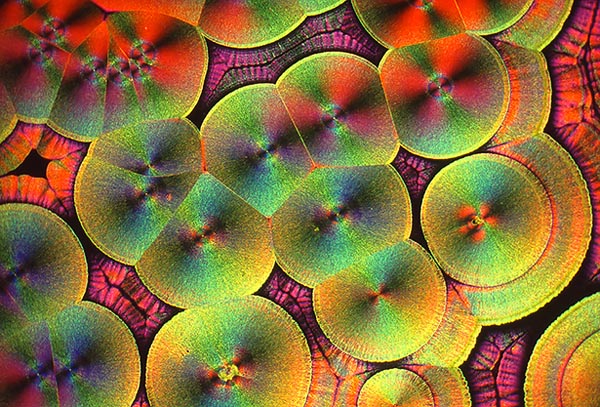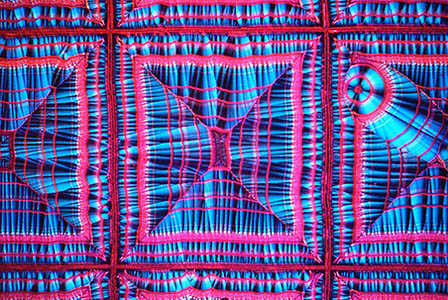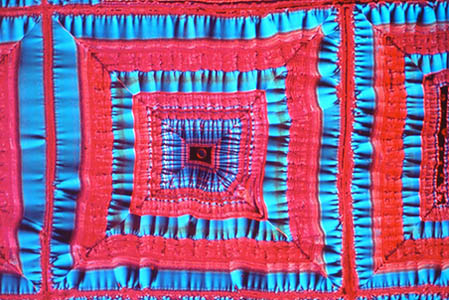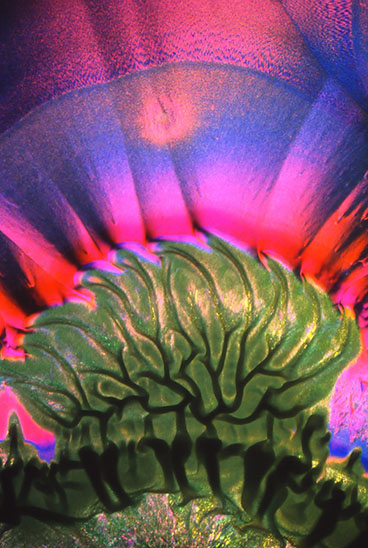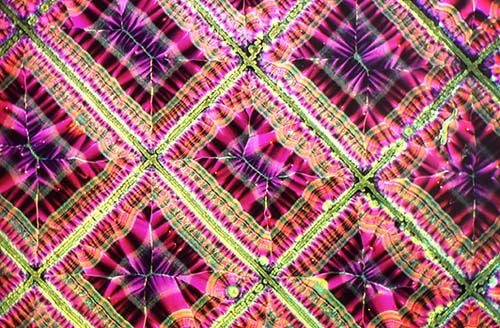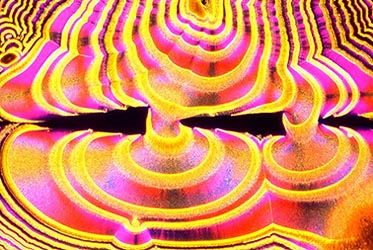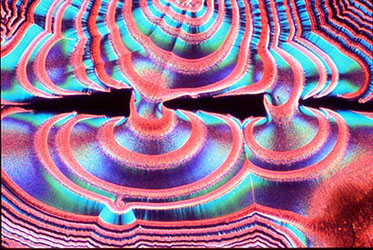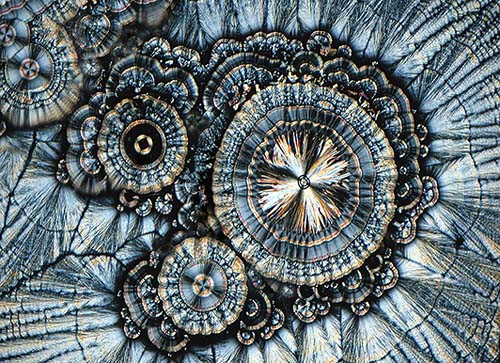 ---
A diverse selection of subjects for crossed-polars.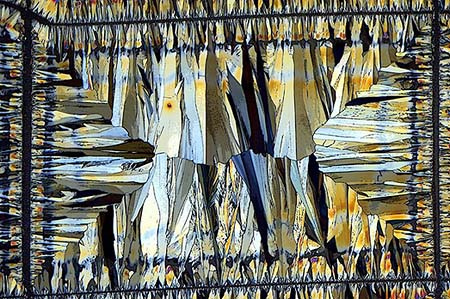 Paracetamol.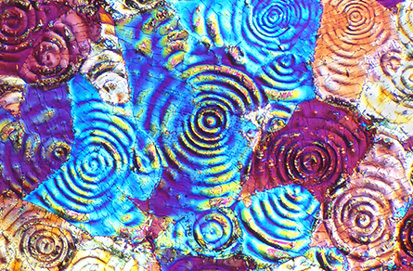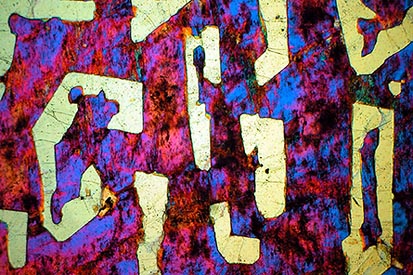 Aspirin (from melt) and graphic granite.
Spike notes: To produce the 'ripple' effect with Aspirin, all you have to do is melt some under a coverglass and
then slide away the cover while the material is still molten! I don't pretend to understand why it happens!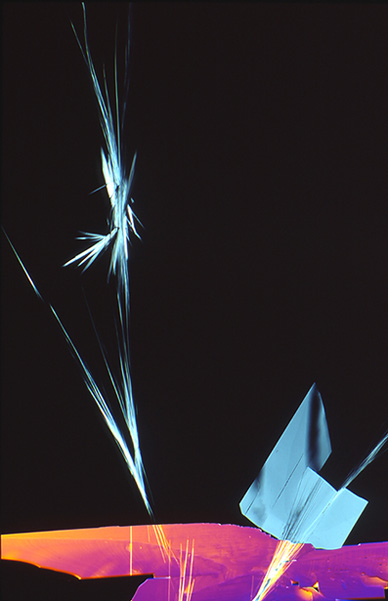 Adrenaline.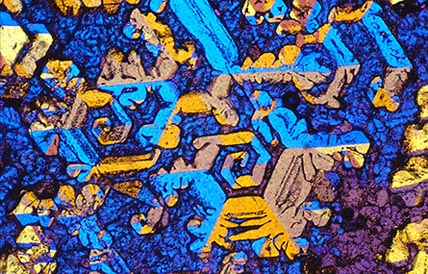 High-phosphate slag (thin section by Doug Morgan) and phenylanthranylic acid.
---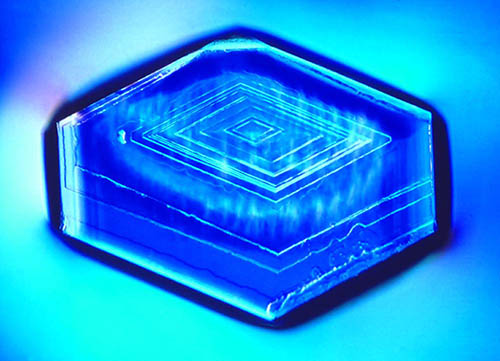 Idoxuridine (Herpid). Rheinberg illumination.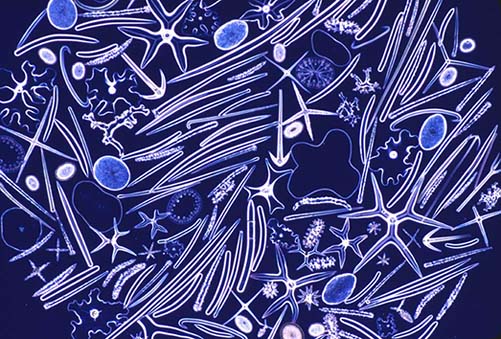 Sponge spicules. Rheinberg illumination.
Comments to the author Spike Walker are welcomed.
Images © M I Walker 2005 and must not be used without permission of the author.
All rights reserved.
The author's website www.the-ultraphot-shop.org.uk provides resources and spares for the Zeiss Ultraphot range.
Via 'Microworld Services', Spike Walker is a consultant microscopist and photomicrographer.
Please contact the author via e-mail above for details.
---
© Microscopy UK or their contributors.
Published in the June 2005 edition of Micscape.
Please report any Web problems or offer general comments to the Micscape Editor .
Micscape is the on-line monthly magazine of the Microscopy UK web site at Microscopy-UK