The Excellent Leitz Microscopes with Black Enamel Finish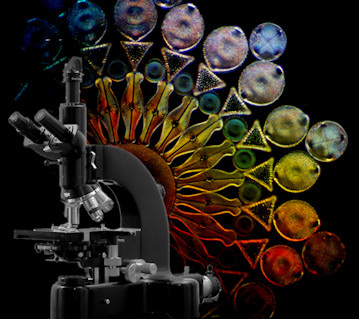 Leitz Ortholux
Normand and Gregor Overney, California, USA
Introduction
This paper is about some of the most magnificent Leitz microscopes with black enamel finish. The famous Leitz Ortholux, Dialux, Laborlux, Labolux and SM are introduced. All these instruments were developed sometime between 1937 and 1972.
This article is in Adobe Acrobat® 'pdf' format. Right mouse click the link below to save to your PC, where it can be opened and read in Acrobat Reader®. This software is freely downloadable from Adobe's web site if required.
'The Excellent Leitz Microscopes with Black Enamel Finish'
7th Edition of March 10, 2011
by Normand Overney and Gregor Overney
(pdf format, size 3881 kbytes)
---
Comments to the authors, Normand and Gregor Overney, are welcomed.
---
---
© Normand and Gregor Overney
Article first published in the March 2008 edition of Micscape Magazine. Several updates followed.
Please report any Web problems or offer general comments to the Micscape Editor,
via the contact on current Micscape Index.
Micscape is the on-line monthly magazine of the Microscopy UK web
site at http://www.microscopy-uk.org.uk.