Spike's Gallery
1 - A Selection of Aquatic Life.
An image gallery using different contrast techniques.
By Spike Walker.
Editor's note: Spike Walker, a well known and award winning British photomicrographer, has kindly suggested that Micscape can share a selection of images from his extensive portfolio.
Spike comments on the images: Most are from scans of 35 mm transparencies but some are ex-Coolpix 4500/5000 or D70. All have been spruced up, to some extent, in Photoshop 7. The low-power Rheinberg shots were mostly done with a Zeiss Tessovar, otherwise with Luminars on an Ultraphot IIIB or a Leica MZ 95 stereo. The rest are ex-Zetopan (all the anoptral contrast), Ultraphot III or Photomic. III.
Image selection from the CD supplied, resizing and web page by Ian Walker.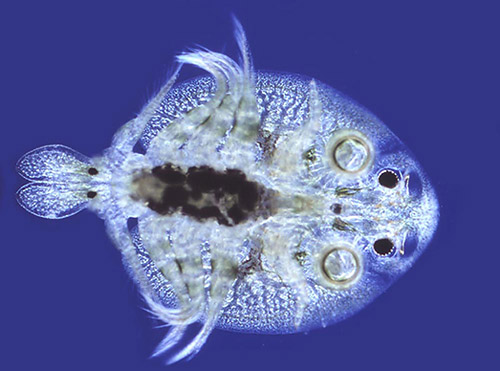 Argulus.
Rheinberg illumination.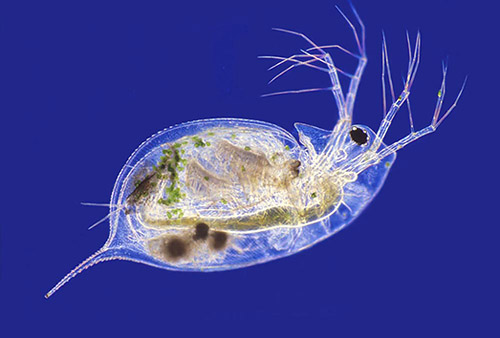 Daphnia.
Rheinberg illumination.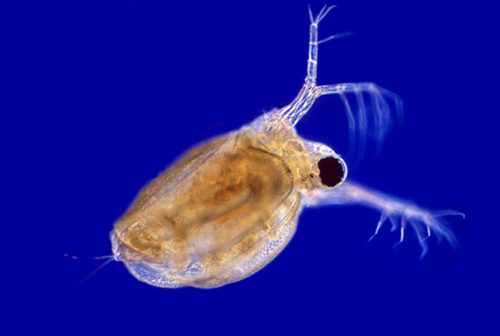 Water flea (Ceriodaphnia?)
Rheinberg illumination
---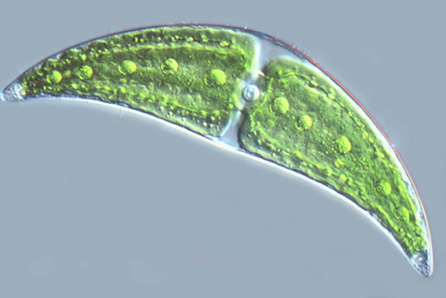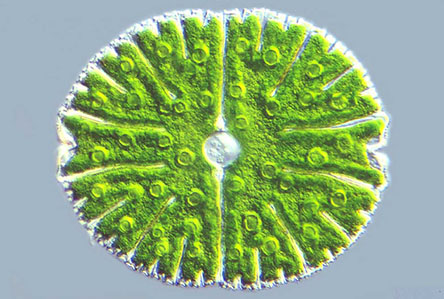 Closterium lunula and Micrasterias.
Nomarski DIC.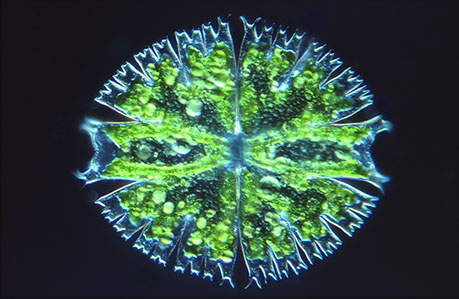 Micrasterias.
Dark-ground illumination.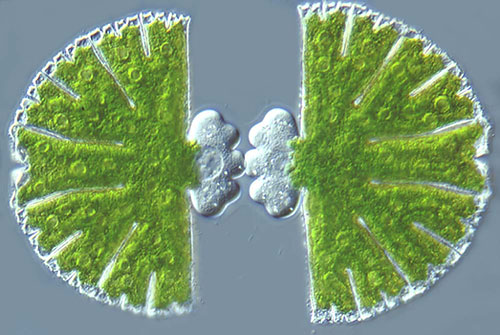 Micrasterias denticulata in division.
Nomarski DIC.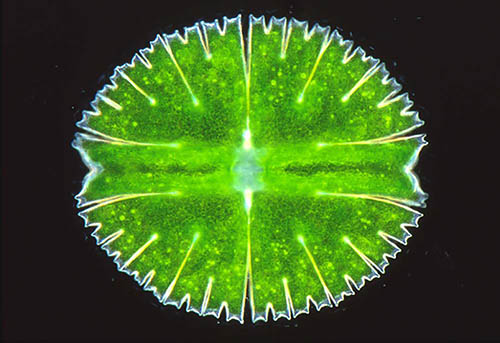 Micrasterias rotata.
Dark-ground illumination.
---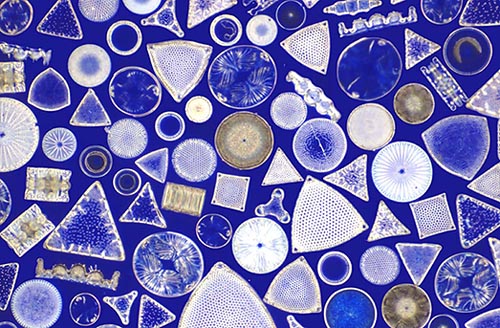 Fossil diatoms from Oamaru.
Rheinberg illumination.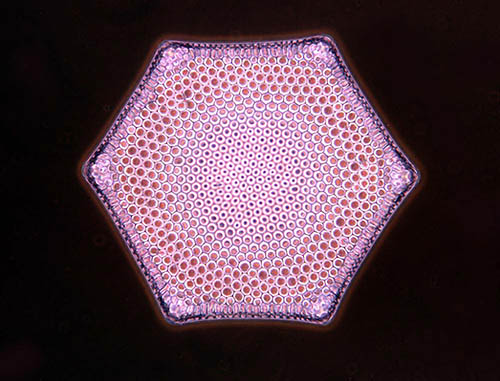 Triceratium favus.
Anoptral contrast.
---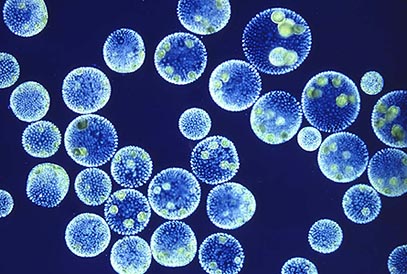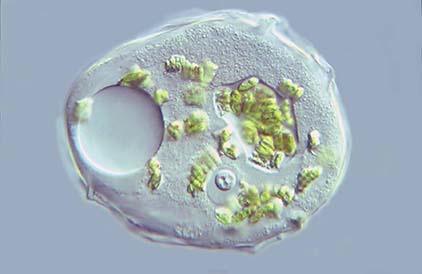 Volvox globata and Thecamoeba verrucosa.
Rheinberg illumination and Nomarski DIC.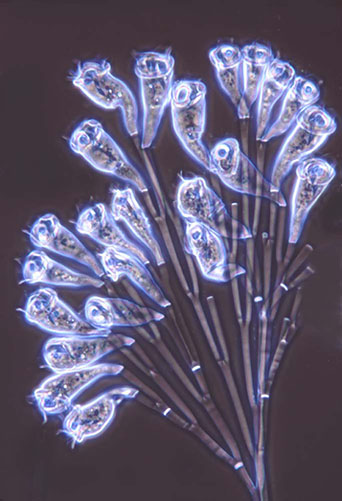 Opercularia articulata.
Anoptral contrast.
---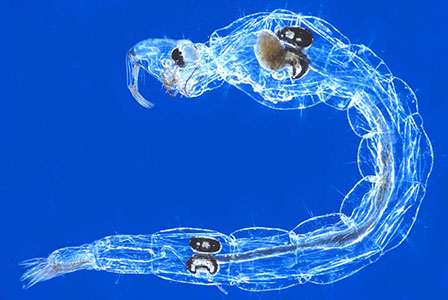 Midge (Chaoborus) 'phantom larva'.
Rheinberg illumination.
Comments to the author Spike Walker are welcomed.
Images © M I Walker 2005 and must not be used without permission of the author.
All rights reserved.
The author's website www.the-ultraphot-shop.org.uk provides resources and spares for the Zeiss Ultraphot range.
Via 'Microworld Services', Spike Walker is a consultant microscopist and photomicrographer.
Please contact the author via e-mail above for details.
---
© Microscopy UK or their contributors.
Published in the May 2005 edition of Micscape.
Please report any Web problems or offer general comments to the Micscape Editor .
Micscape is the on-line monthly magazine of the Microscopy UK web site at Microscopy-UK
---
© Onview.net Ltd, Microscopy-UK, and all contributors 1995 onwards. All rights reserved.
Main site is at www.microscopy-uk.org.uk with full mirror at www.microscopy-uk.net .