If you'd like to know more about the microscopic organisms that live in a freshwater pond, click on the droplets.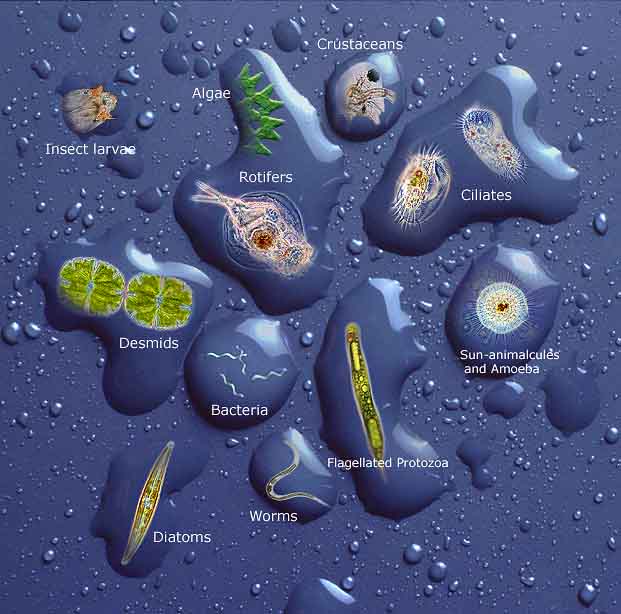 The smallest page on the web was first published in 1998. In February 2004 we celebrated the 100th issue of Micscape, the online magazine about the fun of microscopy. I thought this would be a good occasion to update the smallest page.
I would like to thank Dave Walker and Mol Smith, the engines behind Micscape and Microscopy UK, for all their support and the great cooperation!
Wim van Egmond
Microscopy-UK / Micscape is run by volunteers
and the resources are free. But if any regular
reader would like to consider a small donation
towards site running costs, please
click here to learn more. Thank you.
---
© Onview.net Ltd, Microscopy-UK, and all contributors 1995 onwards. All rights reserved. Main site is at www.microscopy-uk.org.uk with full mirror at www.microscopy-uk.net.