'Stills' from their Digital Camera
Fifth image in camera


"For some reason only the infrared shot came out. From diary fragments -

Larry was complaining of a bright persistent glowing light in the shape of a burning

cross coming from the edge of the woods. Mol and Van thought he

was teasing because they did not see this.

Wim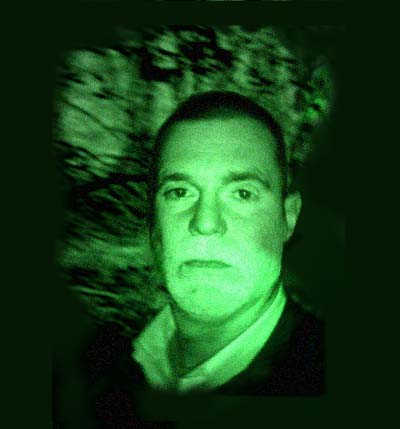 Infrared only

I processed this shot on my PC and blew it up.
There is a strange light in Larry's eyes inconsistent with infrared lighting.
You can check this for yourself by saving the complete image of Larry
above and blowing it up with your image editing software!
Wim
Back to Stills Index
Use BACK in your browser to return to calling page.
Click on Arrows to navigate account!