Buy An i-Spy Book
I SPY WITH MY LITTLE DOT
www.ispy.org.uk

[Menu] [Back]

More about the books?
Dot's books are published and sold via Amazon Books, who take 40% of what you pay, plus the cost of printing the book. The author is left with the remainder. If you do not live in the UK, you can only buy from Amazon. But if you live in the UK, you can purchase the books from us about 15 days after the book appears on Amazon. We order copies and keep them here with us to fulfill such orders. Buying direct from us means you pay less and get any free additions included with the book. no free additions canbe given when buying from Amazon or for orders direct to us from outside the UK. Sorry.

Buy Book Number: One (June/July 2020)
Buy Book 1 : June/July 2020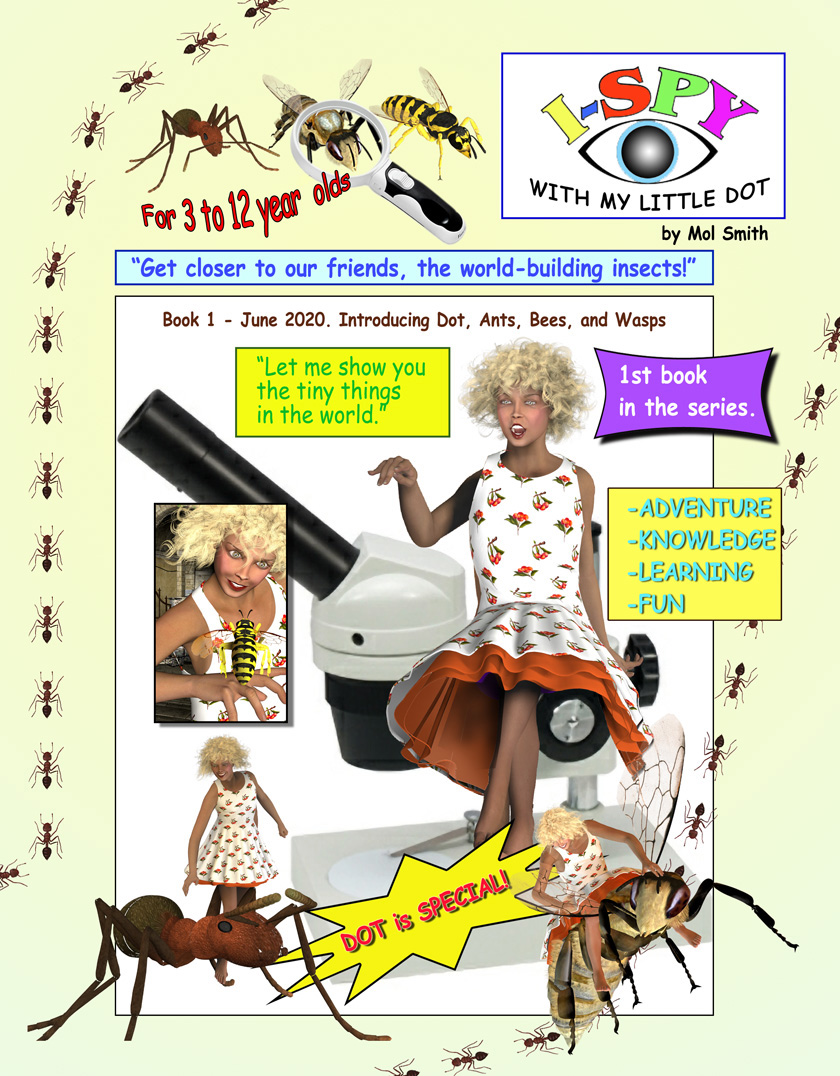 With Free magnifier if you live in the UK and order direct from us.

If you live in the UK, buy direct from us.

INCLUDES FREE GIFT
Please don't select this option
if you live outside the UK!!!

Buy via paypal - click the paypal button.
Price is £9.65 including postage of £1.65
Total price £9.65 Delivered within 3 days.
Buy on Amazon according to the country you live in. These are the links. Note: All the books are in English only. (Click on the link to see the book on Amazon in your country).
Note 2: If in your country, you are not able to order or receive delivery direct from Amazon. Please go to this 3rd party web site to see if their services can help! We have no direct dealings with them. otherwise select fom the list below. It may be several days for the book to be on sell in some countries.
*All rights reserved*