your family or children have head lice

you've tried to get rid of the lice

you've failed

nothing seems to work

you succeeded but the lice are back

you are at your wits end

shampoos don't work

chemicals don't work

oils don't work

zappers don't work

you need a definitive solution!
Why and how we can help you
We are the co-founders of one of the biggest and most informed science resources on the web. Our knowledge and skill is all about microscopy and the tiny creatures living at the very small scale end of our world. Our web site is
www.microscopy-uk.net


We will provide you with an effective solution and you will be rid of lice within
3 weeks. In return, we ask you to consider making a small donation (10 dollars), about 6.00 K pounds, which helps to continue the funding of our research, web site, and publications on the microscopical world.

You will have already spent much more than this on shampoos and lotions which do not work. Don't waste any more money on these things. Our program will help you and you are welcome to use it without making any donation.


Wish to know more first:
YES
|
NO
?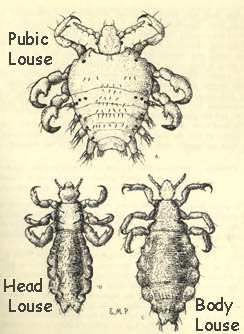 head lice are now resistant to shampoos

head lice are resistant to insecticides

new chemical remedies are 3 years away

a world plague of head lice exists

massive problem in schools UK & US

Problem has existed since 1998 (at least)

drug companies fail to publicize facts

bizarre remedies touted on the internet

a simple effective cure exists!

we will provide you with the answer

!
ABOUT US!
We were infected with lice a few years ago and discovered their resistance to modern insecticide shampoos through testing over-the-counter remedies out on the lice on us. We then carried out research to determine the best way to be rid of our lice, and formulated a method to get rid of them. The results were 100% effective and simple.

We have written articles about this, sent video film of our findings to drug companies, and exchanged emails with thousands of people infested with head lice and helped them.

What we know will solve your problem, cheaply, safely, quickly, and without fail!

The solution to any problem is always found by understanding the critical facts. The key to getting rid of head lice is knowing how they live, breed, transmit themselves to others (and back again). Once you understand this with the same precision as us, you will see how easy it is to get rid of them for good by applying our simple SAFE methods.
Three types of lice infest people!
If lice are in your hair, you have the type shown in the bottom left corner of the diagram above. Body Lice and Pubic Lice do not live on your head!

The reason you can't get rid of them is that modern insecticide shampoos no longer work against them. The lice have evolved into a new super-strain and cannot be killed by existing and traditional shampoos and lotions!
---
PLEASE READ ALL OF THIS PAGE BEFORE MOVING ON. WE KNOW YOU ARE LOOKING FOR A SOLUTION TO YOUR PROBLEM. BE CALM AND TAKE THE TIME TO CONSIDER THIS RESOURCE. YOU DON'T NEED TO LOOK ELSEWHERE. YOU DON'T NEED TO SPEND LOADS OF MONEY OR ADDITIONAL TIME LOOKING FOR A CURE. WE WILL GET RID OF YOUR HEAD LICE - AND WE ARE STARTING TO DO THIS RIGHT NOW!