Stars of the Marshes
by Wim van Egmond
Editor's note: A scan of the original group portrait of the desmids drawn by Wim van Egmond.
Note that the fine detail is lost in this scan, please refer to the individual illustrations in the article to admire the fine detail. Thanks to Anne Bruce and Mol Smith for help in preparing this image.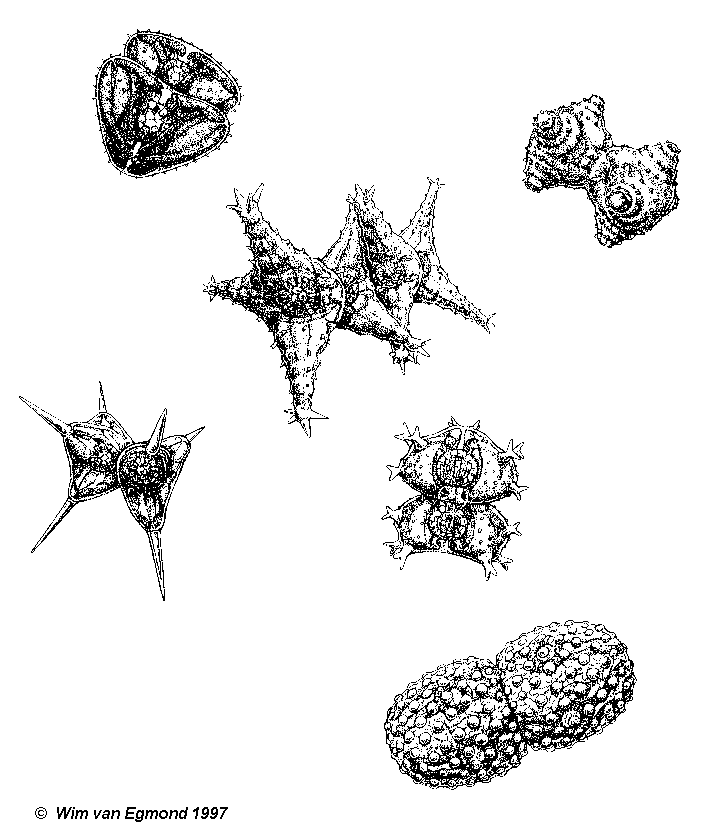 Return to article Stars of the Marshes
---
© Microscopy UK or their contributors.
Please report any Web problems or offer general comments to the Micscape Editor,
via the contact on current Micscape Index.

Micscape is the on-line monthly magazine of the Microscopy UK web
site at Microscopy-UK

WIDTH=1
---
© Onview.net Ltd, Microscopy-UK, and all contributors 1995 onwards. All rights reserved. Main site is at www.microscopy-uk.org.uk with full mirror at www.microscopy-uk.net.