It was an attractive and peaceful church to browse around, but as a microscopy enthusiast, the church tour revealed a very unexpected bonus. The stained glass window in the north chancel featured a stylised microscope and was dedicated to the Reverend Benjamin John Corder. The window is shown below together with information written in neat calligraphy on the dedicated window in a frame. The valuable online database of Buckinghamshire stained glass has an entry for this window (thank you to the webmasters for this resource who were also helpful in my queries on the window and designer).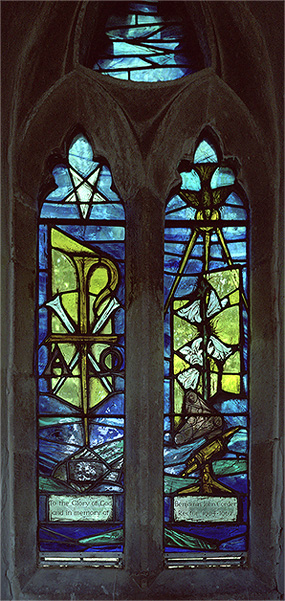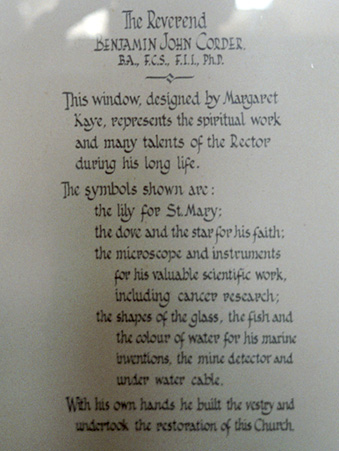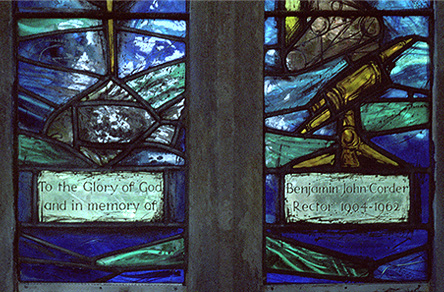 The detail of the microscope is shown above. The dedication and mention of the Reverend's microscopy related work piqued my interest. The Rev. Nigel Lacey of St Mary's very kindly provided a short biography of the Rev. Corder by email and he was clearly a man of many talents in widely differing fields. Details of the Rev. Corder's microscopy related work is uncertain and if any reader can provide any further information on the Rev. Corder and his work I'd be very interested to hear from them.
It also made me wonder if this window is unique; are there any other stained glass windows in the UK or elsewhere that feature a microscope, if anybody knows of one I'd be interested to learn about it. Or perhaps widen the query to other artwork such as sculptures that feature a microscope.
Comments to the author David Walker are welcomed.
Thank you to the Rev. Nigel Lacey for permission to share interior views of the church.
(Photographs by the author taken on an ageing but useful Olympus 35RC and negatives scanned. Perspective errors from photographing upwards corrected in Photoshop Elements.)