Springtime in West Yorkshire.
By Ian Walker U.K.
Some notes.
At last, signs of spring here on the South Pennines. Gone are the coverings of snow and frost shown in my last article 'Winter Colours' to be replaced by warmer days and lighter evenings. The daffodils and crocuses this year have been very nice indeed with the traditional larger daffodils in abundance seen at their best against many of the dry stone walls in this area. This gallery is a continuation from previous months to provide readers may be in far off lands a glimpse of the colours of nature to be seen in these parts with all of the pictures taken in their natural habitats whether garden, hedgerow or paths. For a long time I have not used the old [and famous] Nikon Coolpix 4500 digital camera so to blow the dust away it has re-surfaced in this article. This camera although several years old is still available new from selected stockists in the U.K. and is a credit to its original innovative design that it is still available today. Its strongest points is its incredible macro capabilities, ergo-design with swivel head and provided it is used at low ASA settings provides rich and saturated colours. To augment the Nikon 4500 are some taken with a DSLR with the Nikon 60mm macro lens keeping my favoured method of soft backdrops to create a mystical quality to the pictures.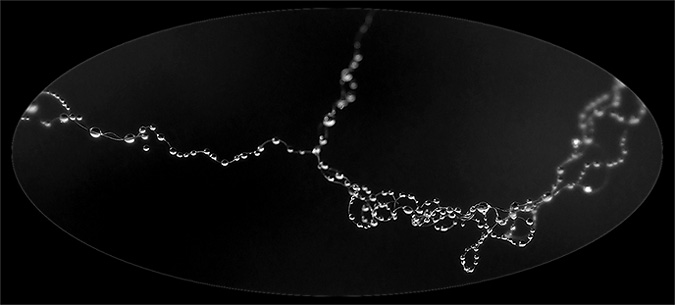 Glimmering jewels!
Droplets hanging from a thread of wool.
DSLR.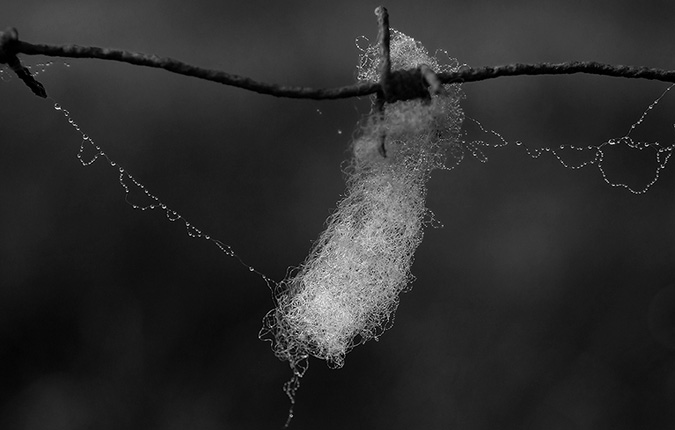 Wool trapped on barbed wire.
DSLR.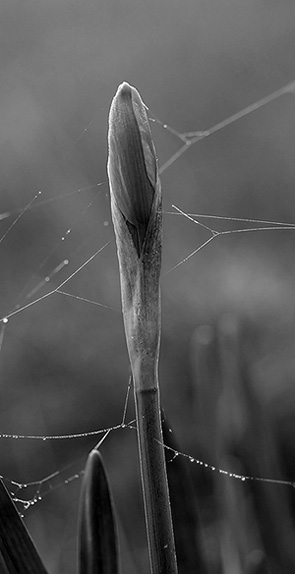 Early morning.
A daffodil bud with cobwebs soaked in morning dew.
DSLR.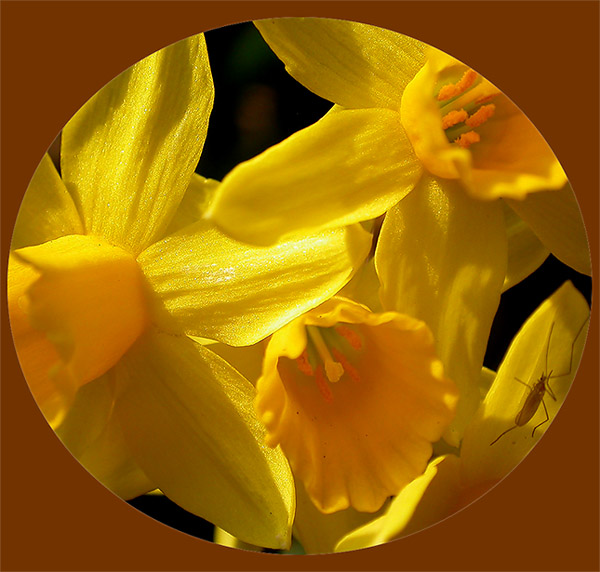 Glorious colours!
Daffodils and mosquito.
Nikon 4500.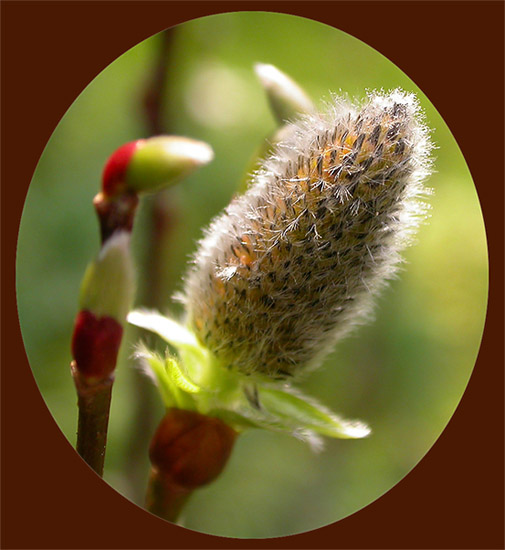 Willow catkin.
Nikon 4500.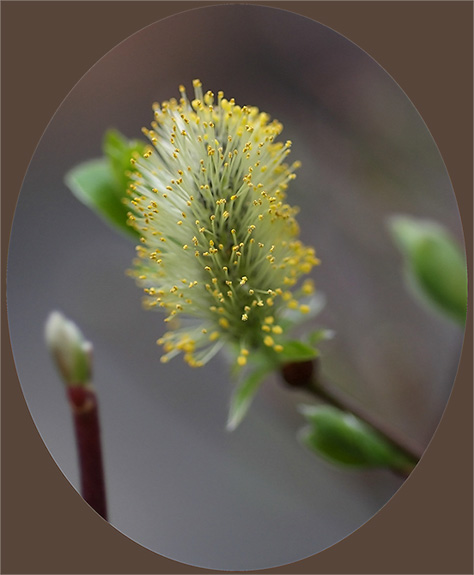 Willow catkin.
DSLR.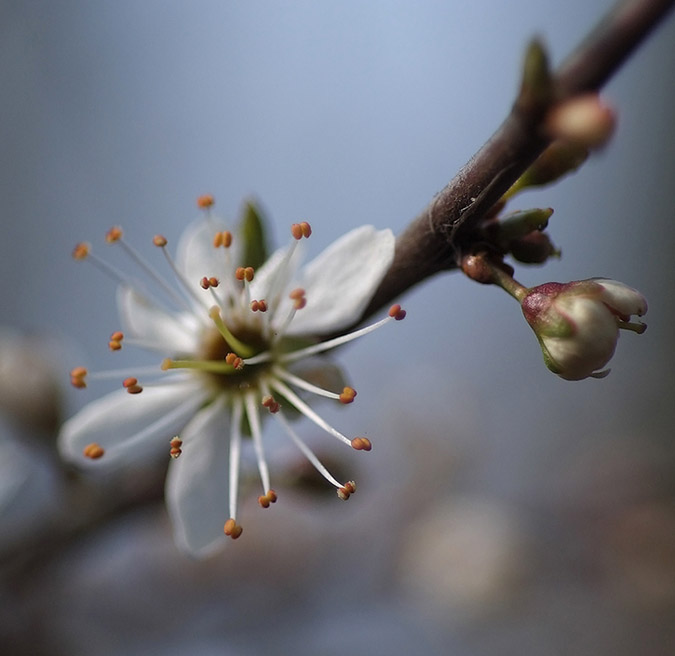 Blackthorn flower and buds.
DSLR.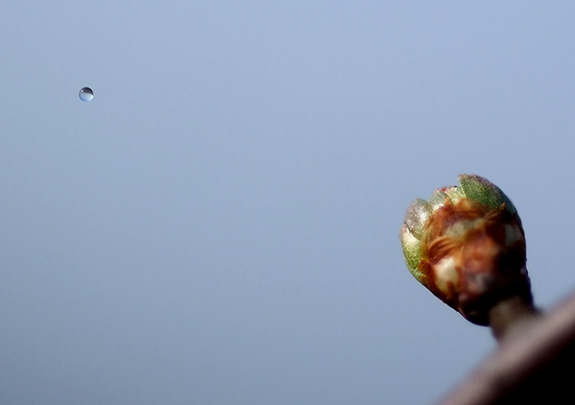 Unique!
A droplet hanging by an invisible gossamer thread with the opening bud of blackthorn.
DSLR.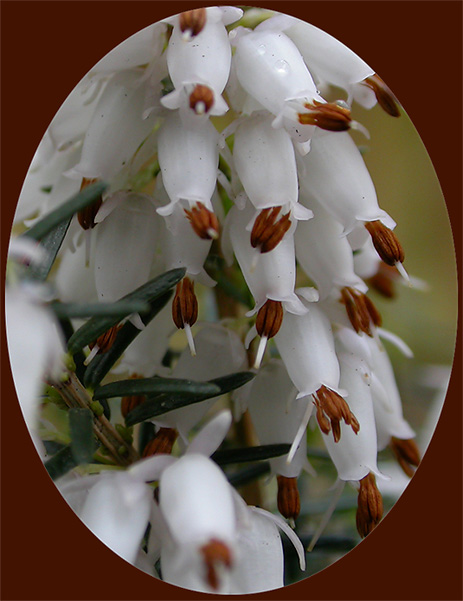 Garden heather flowers.
Nikon 4500.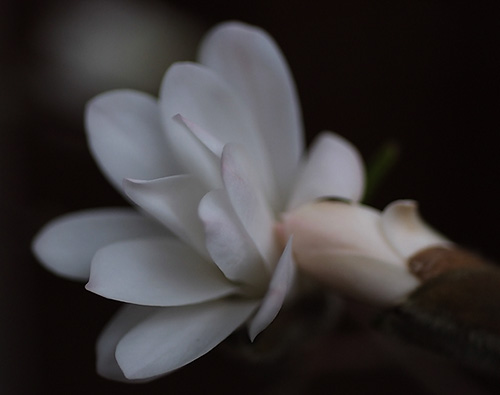 Delicate shades.
Magnolia flower and bud.
DSLR.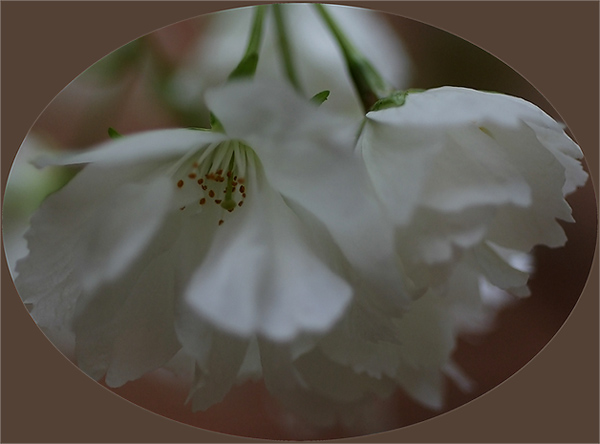 Apple blossom.
Exquisite and aromatic flowers from a miniature apple tree.
DSLR.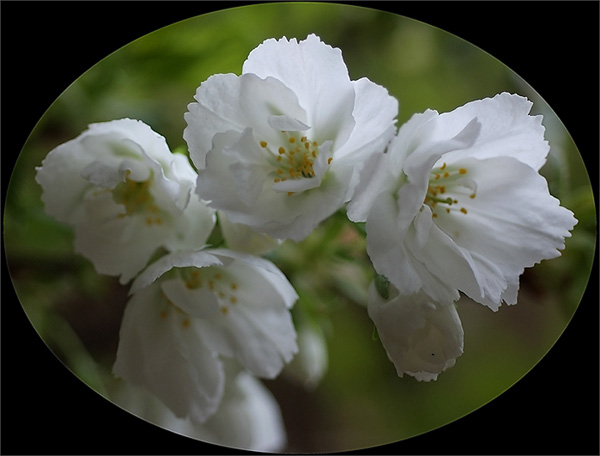 Apple blossom.
DSLR.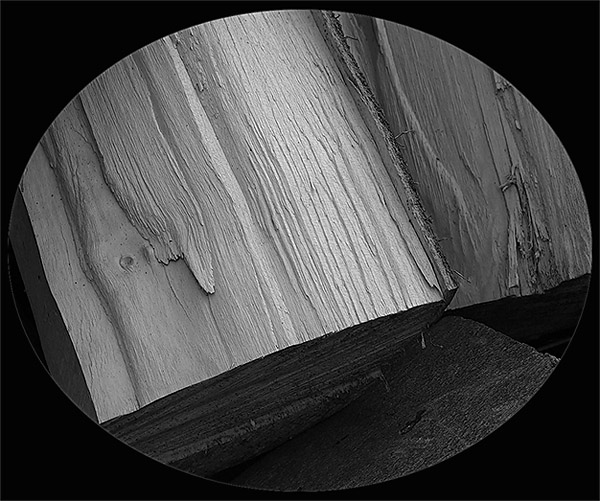 Rough cut logs.
DSLR.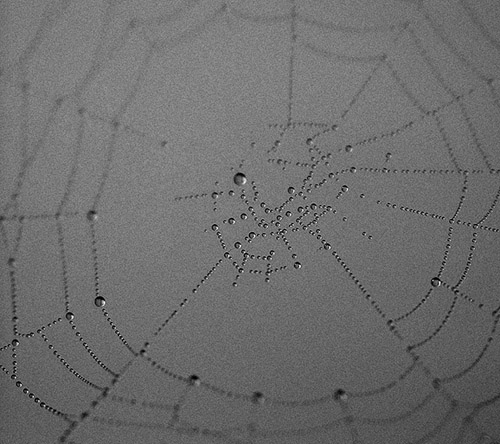 Pushing to the extreme.
Extremely high ASA setting on the camera to achieve the old film grain effect.
DSLR.
---
© Microscopy UK or their contributors.
Published in the March 2007 edition of Micscape.
Please report any Web problems or offer general comments to the Micscape Editor .
Micscape is the on-line monthly magazine of the Microscopy UK web site at Microscopy-UK
---
© Onview.net Ltd, Microscopy-UK, and all contributors 1995 onwards. All rights reserved.
Main site is at www.microscopy-uk.org.uk with full mirror at www.microscopy-uk.net .