Microscopic Miracles, a series of tales about small wonders of nature.

Chapter 3 - Salute the Plankton

by Cheryl Gilpin, USA.

Text and images © of the author.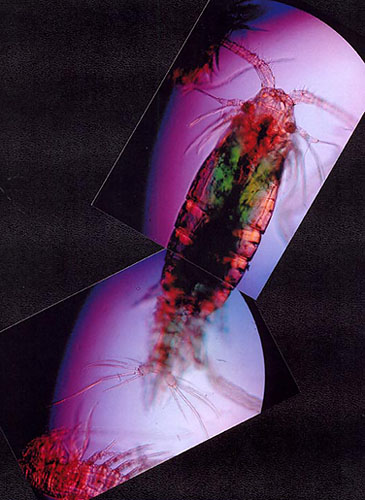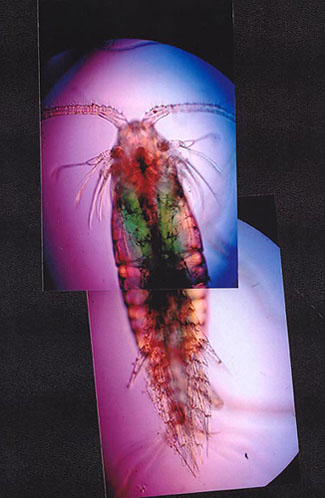 Copepod. Copepods are the most abundant form of animal life on Earth in both numbers and biomass.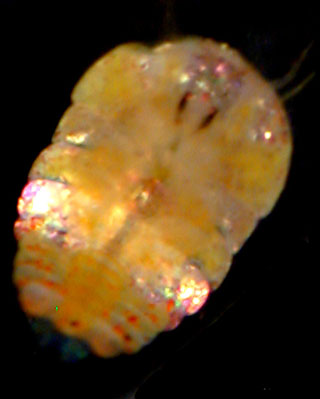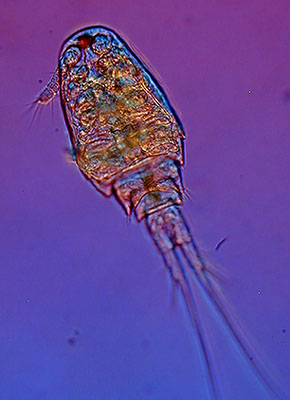 Left, saphrina copepod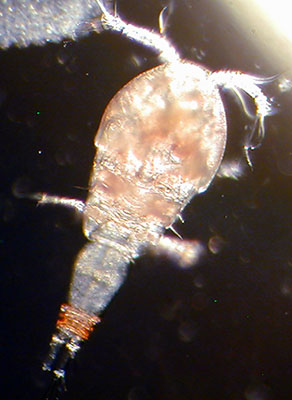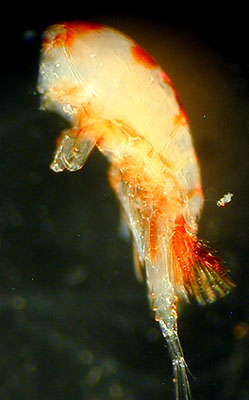 Cyclopoid copepods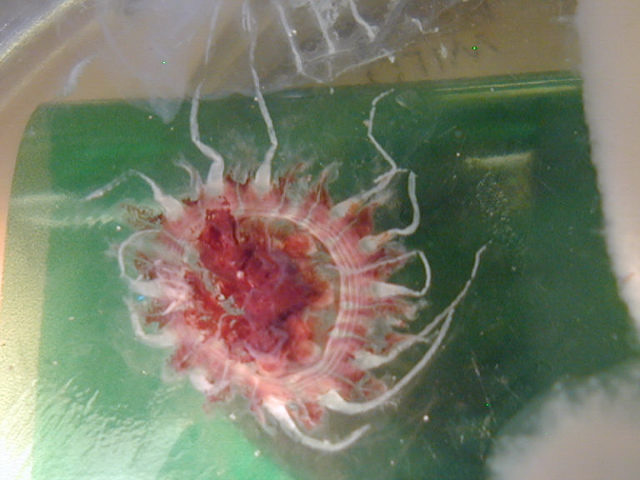 Salute the red jellyfish on Cinco de Mayo. May 5th is the Mexican Independence Day.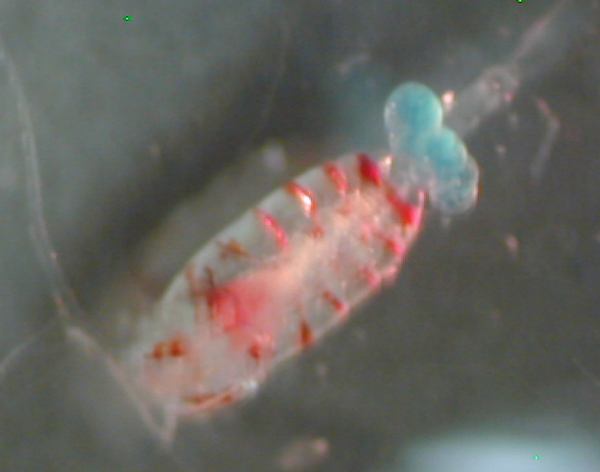 Copepod. Salute Mrs. Plankton on July 4th, the American Independence Day.
Plankton come in the colors of Peace, Independence and Harmony for All, in many more different colors than people, and have no borders.

These red stripes and blue eggs were not painted onto these plankton. This is how colorful live jelly fish and copepods are in the Gulf of Mexico as photographed live thru a microscope with a Nikon Coolpix 750 onboard the RV Gyre Spring 2005.

Magnification on the jellyfish is 10x, magnification on the copepod is 400x. Although the jelly fish is much larger than the copepod and easier to see with the naked eye, it is still considered plankton because it also wanders and drifts within the water and must go with the flow of currents.

The word plankton is from the Greek word planktos meaning wanderer or drifter.


Microscopy UK Front Page
Micscape Magazine
Article Library

---

© Microscopy UK or their contributors.

Published in the June 2008 edition of Micscape.

Please report any Web problems or offer general comments to the Micscape Editor .

Micscape is the on-line monthly magazine of the Microscopy UK web site at Microscopy-UK

---

© Onview.net Ltd, Microscopy-UK, and all contributors 1995 onwards. All rights reserved.
Main site is at www.microscopy-uk.org.uk with full mirror at www.microscopy-uk.net .