A Victorian Illustration Meets its 21st Century Counterpart
By Chuck Peters, Maine, USA
Having recently purchased a copy of Arabella Buckley's delightful Life's Children: Glimpses of Animal Life From the Amoeba to the Insects in a used bookstore, an illustration on page 49 caught my eye. It depicts a hydra delicately dangling from the roots of duckweed. As a high school biology teacher, my classroom is reasonably well stocked with aquaria and terraria that provide my students and me a variety of living material to observe. In one small tank we have large populations of both duckweed and brown hydra, but it had never occurred to me to look among the dangling roots for this type of behavior. Eager to check on Monday morning after having just read the book, my first observation was met with success! Just as Ms. Buckley described in 1880, I could readily see at least two hydra thus poised, and managed to capture a photo that is eerily similar to her drawing.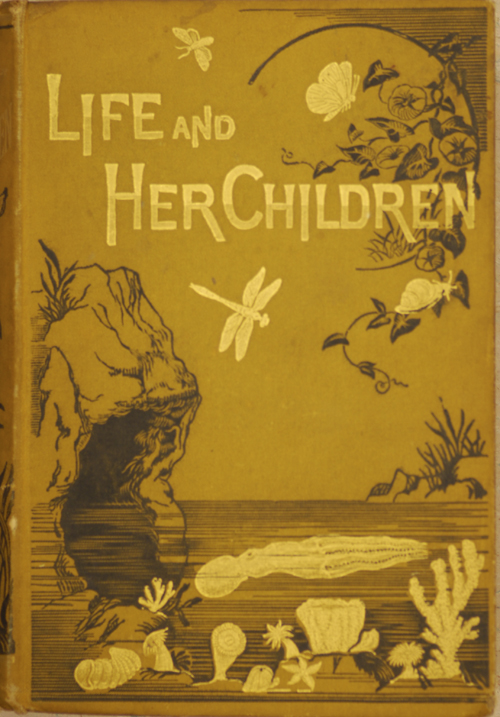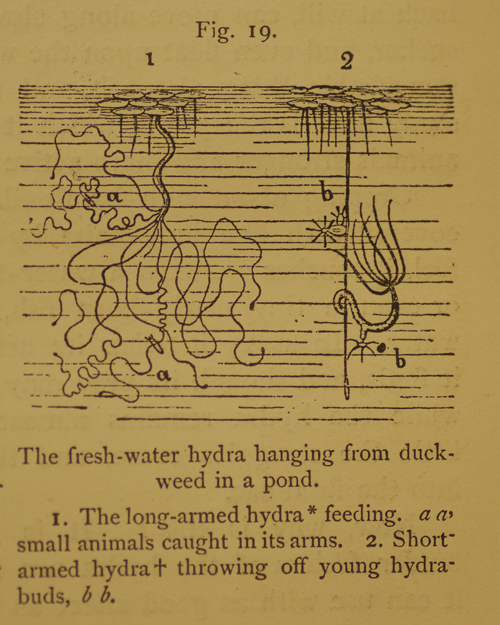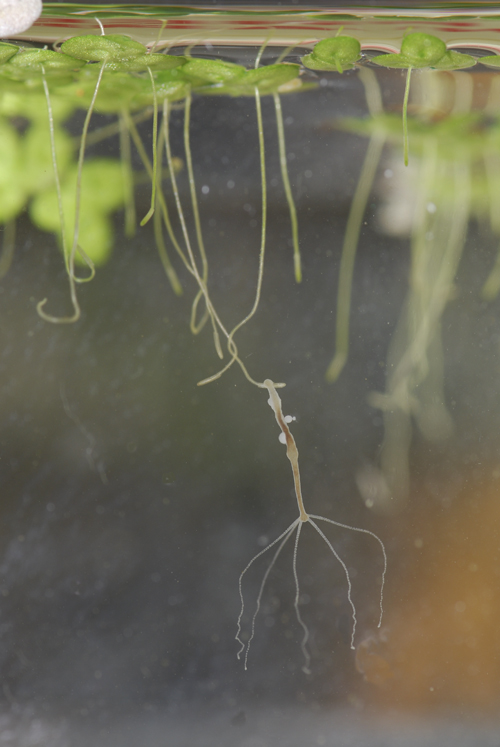 Photographic notes: The duckweed with attached hydra was transferred from the original tank to a glass "microaquarium" made of microscope slides to facilitate photography. Nikon D80 with 100mm macro lens, f16 at 1/60 sec, with bracket mounted flash, hand-held.
All comments to the author Chuck Peters are welcomed.
References:
Buckley, A. 1880. Life's Children: Glimpses of Animal Life From the Amoeba to the Insects, D. Appleton,New York.
Microscopy UK Front Page
Micscape Magazine
Article Library
---
© Microscopy UK or their contributors.
Published in the March 2010 edition of Micscape Magazine.
Please report any Web problems or offer general comments to the Micscape Editor .
Micscape is the on-line monthly magazine of the Microscopy UK website at Microscopy-UK .
---
© Onview.net Ltd, Microscopy-UK, and all contributors 1995 onwards. All rights reserved. Main site is at
www.microscopy-uk.org.uk
with full mirror at
www.microscopy-uk.net
.