Some Marine Objects from the Sand of Mediterranean Shores.
More Images Using the QX3 Computer Microscope.
by Brian Darnton, UK
After such a wet miserable winter, there may be the odd person considering a visit to the shores of a warmer clime where sunshine can be more reliable. In the Mediterranean Sea the tides are much less significant than in the main oceans, but nevertheless there is a rise and fall of up to 20 inches.

The great diversity of winds can also vary this effect. The deposition of marine mortalities therefore, takes place in a slightly different manner. Within the sheltered bays of islands, piles of calcareous remains can be found to the lee of headlands. The deposits can be alarmingly rich in species from these warm waters. Where deposition is affected by currents there may be no remains at all and the sub-littoral zone must be searched for filled hollows near rocks and obstacles by wading or snorkelling.

Where the parent shore rock is fossil bearing, as in Sicily, Malta and many other places, the natural Mediterranean species will be enriched by fossil Foraminifera and other creatures. This is particularly common where the softer blue marine clays dip into the water. These rapidly deteriorating clays are also good places to see exotic peacock worms gracing the waters.

The better sites are really too numerous to list but excellent sites are:


To the North of Golden Bay, Malta .

Deniz Kizi Bay, Northern Cyprus.

Camp de Mar, Mallorca.

Haifa Bay, Israel.

Capo Roig, mainland Spain.

A superb collection of Foraminifera was briefly included in an article last month, but these images of organisms and remains of organisms may give an introduction to the subject.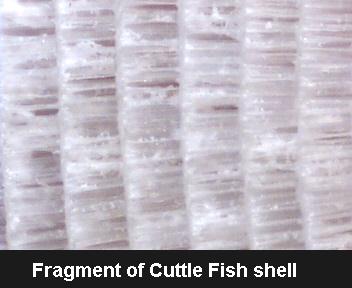 Comments to the author Comments to the author sent via our contacts page quoting page url plus : ('bdarnton','')">Brian Darnton are welcomed.

Visit Brian's home pages at http//www.darnton.freeserve.co.uk where a variety of information and images, including on marine life like foraminifera, are presented.

For the author's other Micscape articles, check the Micscape Library search page by typing the author's name in as a keyword.

---

© Microscopy UK or their contributors.

Published in the May 2001 edition of Micscape Magazine.

Please report any Web problems or offer general comments to the Micscape Editor,
via the contact on current Micscape Index.

Micscape is the on-line monthly magazine of the Microscopy UK web
site at Microscopy-UK
---
© Onview.net Ltd, Microscopy-UK, and all contributors 1995 onwards. All rights reserved. Main site is at www.microscopy-uk.org.uk with full mirror at www.microscopy-uk.net.