!- was a call to change title function. Removed -->

By Ian Walker UK.
The slides were all prepared by the late Eric Marson of Northern Biological Supplies and were bought as a set of six.

All the images were taken using a Bimam R13 microscope and low power LOMO Objectives together with home made darkfield 'stops' and simple cross polarisation filters with Nikon Coolpix 4500.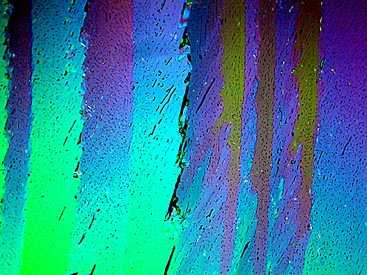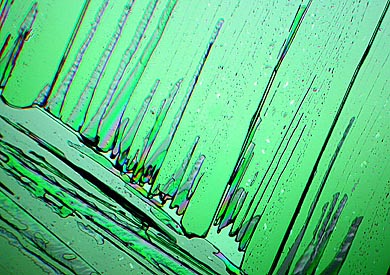 Urea, NBS Ref. 116

---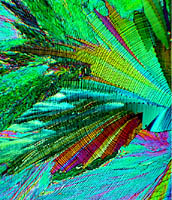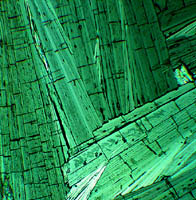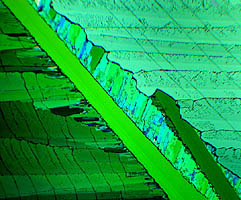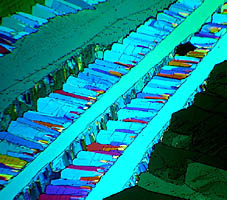 Resorcinol, NBS Ref. 115

---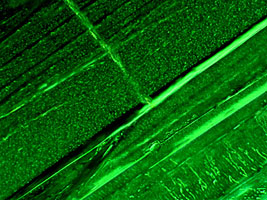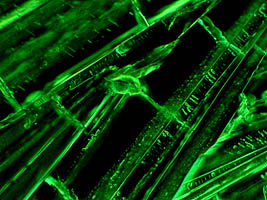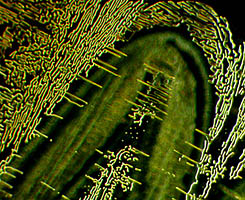 Resorcinol, this time using darkfield illumination, left and middle using a green filter and right, no filter all using a 25X objective.
---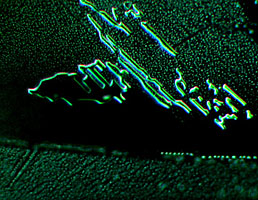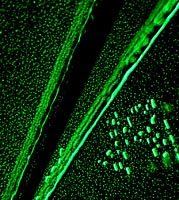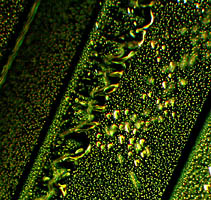 Resorcinol, all darkfield, the left using a blue filter, the middle a green filter and right no filter, this shows how much variation in tonal colours and textures you can get from a single slide!
---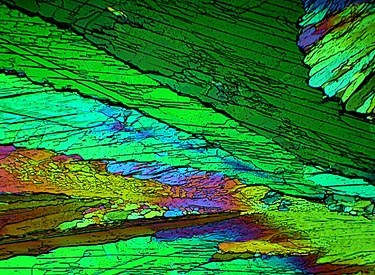 Adipic Acid, NBS Ref 114
---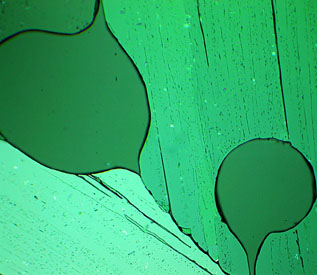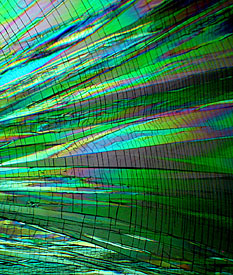 Hippuric Acid, NBS Ref. 113

---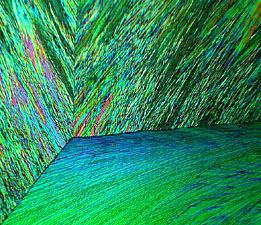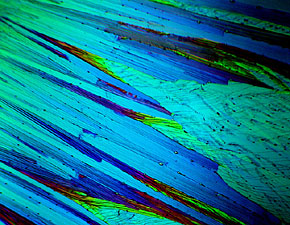 Paracetamol, NBS Ref... none supplied.
---
The end.
Comments to the author, Ian Walker, are welcomed.
---
© Microscopy UK or their contributors.
Published in the April 2003 edition of Micscape Magazine.

Please report any Web problems or offer general comments to the Micscape Editor.

Micscape is the on-line monthly magazine of the Microscopy UK website at Microscopy-UK

---
© Onview.net Ltd, Microscopy-UK, and all contributors 1995 onwards. All rights reserved. Main site is at www.microscopy-uk.org.uk with full mirror at www.microscopy-uk.net.