A Crystalline Herbal and Bestiary:
A Journey To An Alien World
Part IV
by Richard L. Howey, Wyoming, USA
Visit the Micscape Library to read other parts in the series.
The Zoological Gardens
(further continued)
The next morning as we once again strolled through the gardens, Zettel said, "Let's indulge ourselves. I think we deserve it. I was going to reserve it for later, but I think now is the right time."
Zettel seemed excited, even exhilarated and that was enough for me. We took a side path down to a large green field. It was lush and lovely. I felt a delicious sense of peace. Spread before us was an enormous maze.
"I know from reading your profile that you like to solve puzzles, so I shall let you lead us to the center of the maze and I think you will find it most worthwhile. A visit with a Uromerc is worth much effort."
Ordinarily, I would have found it rather disconcerting that Zettel had read my dossier, but here, in this place, it didn't seem to matter at all. Also I noticed that he had said "a visit with" not a visit to". As a child, I had loved solving the mazes in puzzle books and over the years had become quite adept at it. This one, however, was fiendish, for not only was there the traditional high hedge maze, but branching underground tunnels and overhead bridges screened by a kind of ivy-like growth that blocked any helpful overview. After wandering aimlessly for over a half an hour, I was about to give up when I realized that I had been subconsciously noticing subtle fluctuations in the color of the light from the very moment that we entered the maze. I paused, took a deep breath, cleared my mind and waited to see which color would seem to be the dominant one. It was a vibrant, iridescent blue. I now knew the secret to finding the center and the Uromerc. (I was glad that it wasn't yellow as I would have felt foolish trying to play the role of Dorothy). Now the aimless wandering was over since I began to follow the paths where the blue light was dominant and we were able to arrive at the center in 5 minutes.
I don't know what I had expected a Uromerc to be like, but what I beheld was not remotely anything like my anticipations.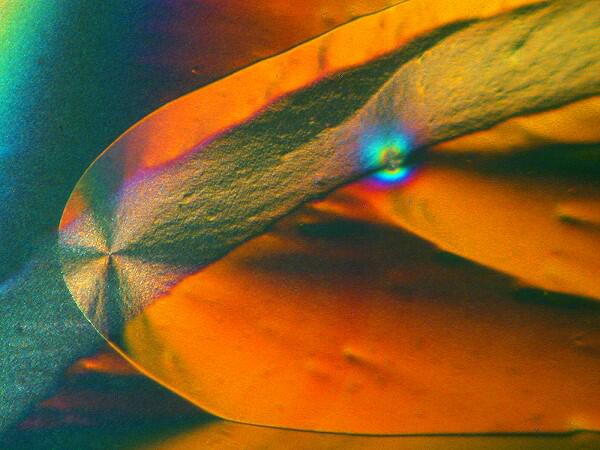 This extraordinary creature was the size of one of the great whales, but it was terrestrial. How, I wondered, with its enormous bulk could it survive on land? Or even feed itself? The answer to this latter question was simple; it didn't feed itself. It was the center, not only of the maze, but of a community of organisms in which there was a wonderfully harmonious interdependence.
A splendid, whirling creature, which Zettel informed me was not avian, but nonetheless aerial–a Thymlasc–gathered a special selection of insects and herbs which it would place on the tongue of the Uromerc by spinning, thus divesting itself of all its feathery appendages which almost miraculously regrew in a matter of seconds.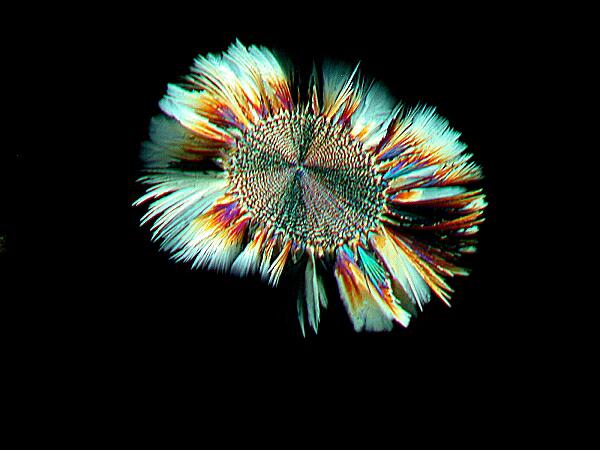 In return, the Uromerc provided protection for the Thymlascs from predators with a diverse arsenal of energy beams. It tracked and protected every single Thymlasc that was a part of its community.
The other major member of this community is the Sogent, a colorful slug-like creature.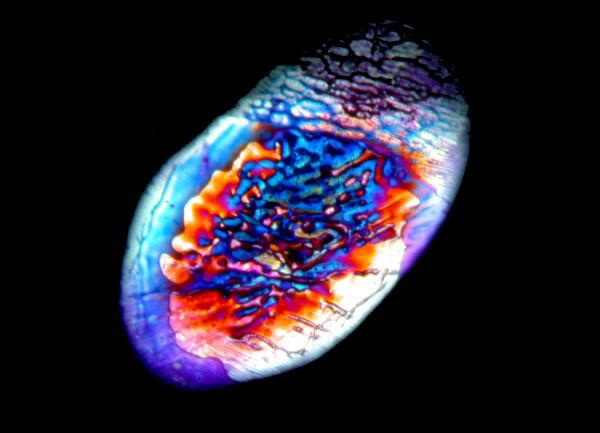 From the moment I saw it, I thought of it as a terrestrial version of a sea slug or nudibranch. Sogents glided over the body of the Uromerc eating parasites and coating the skin with an electrostatic material that attracted the parasites and repelled other nuisance organisms. As we approached the Uromerc began to vibrate and quiver. At first I thought we had disturbed or frightened it, but Zettel assured me otherwise.
"They are simply having a discussion about how they are going to communicate with us. Each Uromerc is constituted of both a male and a female, but they don't conjugate with each other, only with other Uromercs in order to avoid inbreeding. Their breeding rituals are incredibly interesting.
I was not sure that I was really drawn to the idea of being a voyeur regarding the reproductive displays of two or perhaps more such gigantic creatures.
Zettel interrupted my reflections. "They have decided that, with your permission, they will create a screen in our minds onto which they will project sentences in English all in capital letters. I don't quite understand this last condition, but there it is. However, they need our permission."
"Fine with me."
"Done," said Zettel.
I still didn't know why Zettel thought the Uromerc to be of such importance apart from its being remarkably strange along with its ability to communicate with us intelligently."
Zettel said sotto voce, "You have a rare privilege. This is rather like the Aladdin's lamp story of your culture but, in this case, rather than three wishes, you may ask them any three questions you choose. These are perhaps the wisest and most informed beings in the entire universe, so choose your questions very carefully. They are also playful and can be quite sophistic in their answers, sometimes even oracular."
"Being an atheist, I prayed to every deity whose name I could think of. What an impossible responsibility!!! However, in one respect, the first question was easy, but it was a matter of formulating it properly.
I looked into that beautiful blue eye of the Uromerc and asked: "How can we save Earth?"
There was a great deal of buzzing, humming and chameleonic color shifts in the Uromerc which agonizingly lasted for over five minutes.
Then on the screen of my mind, this message appeared:
ONLY WITH THE HELP
OF THE BROMONIANS
WHOM WE MUST HELP TO HELP.
I turned to Consul Zettel. "They must be familiar with your proposal to send Bracks to Earth."
"Actually, the basic idea was theirs," he replied softly. "However, our Bromonian experts are already working on details of the plan's possible implementation."
Thinking of what I should pose as the second question was much more difficult and I finally realized that many of my colleagues would berate me if I didn't ask one of the great metaphysical questions.
Again, I looked into that incredible blue eye and asked: "Does life have meaning?" This time there was no delay in their response. They must have been asked this many times before and their answer was considerably longer.
WE TAKE GREAT JOY
IN THE VERY FACT OF EXISTENCE.
WE DID NOT MISS EXISTING
BEFORE WE WERE BORN.
WE SHALL NOT MISS EXISTENCE
WHEN WE CEASE TO BE.
OUR JOY SUSTAINS US;
OUR PAIN KEEPS US FROM COMPLACENCY.
FOR YOU, IT IS PERHAPS DIFFERENT.
THE ANSWER FOR YOU IS 42.
[At this point there was a great eruptive sound, which I took to be a guffaw, or at the very least, a hearty chuckle.]
A FELLOW EARTHLING
NAMED MOL SMITH
HAS WRITTEN A BOOK ON THIS ISSUE.
IT IS CALLED 42.
WE SUGGEST YOU READ IT.
I was startled. I had communicated electronically with Mol over a number of years and was ashamed to admit that I hadn't yet read his book–a failing which I would immediately correct once I returned to Earth.
A third question popped into my head: "How can we increase intelligence, wisdom, and understanding on our planet?" This time there was again a delay, but it was brief for such an extensive list.
REDUCE YOUR POPULATION.
STOP INDISCRIMINATE OVERBREEDING.
CEASE ALL WARFARE.
DISMANTLE ALL NUCLEAR WEAPONS.
START REDUCING GLOBAL POLLUTION
AND CLIMATE SHIFT IMMEDIATELY.
DEVELOP ALTERNATIVE
ENERGY TECHNOLOGIES.
EDUCATE TO PROVIDE MINDS SUBSTANCE
AND DISCIPLINE.
STOP EXPERIMENTING WITH STUPID
THEORIES OF PEDAGOGY
CONCOCTED BY HALF-WITTED,
UNIMAGINATIVE, UNCREATIVE, MORONIC,
"PROFESSIONAL EDUCATORS".
STOP ALLOWING THE INFERIOR ONES
TO BE POLITICAL LEADERS.
DISASSOCIATE RELIGION FROM
ALL ASPECTS OF GOVERNANCE.
DISASSOCIATE MONEY FROM POLITICS.
STOP PRETENDING THAT DEMOCRACY
MEANS ALLOWING EVERY UNIFORMED,
IGNORANT, LOUD-MOUTHED TWIT
TO EXPRESS HIS OR HER
OUTRAGEOUS OPINIONS.
DIRECT MOST OF YOUR MONEY
TOWARD THE PHYSICAL, PSYCHOLOGICAL,
AND INTELLECTUAL HEALTH
OF THE PEOPLE.
DISTRIBUTE GOOD EQUITABLY
(WHICH DOES NOT MEAN EQUALLY!)
STOP THE OUTRAGEOUS GREED
OF THE PRIVILEGED, CLEVER, RUTHLESS,
AND MANIPULATIVE AMONG
YOUR POPULATION.
FINALLY, FIND YOUR WISEST SOULS
AND COOPERATE TO EXERCISE
YOUR FINEST JUDGEMENT
IN CREATING AN ETHOS
FOR YOUR PLANET
THAT EXCLUDES
CRUELTY, VIOLENCE, INTOLERANCE,
THE VULGAR, INANE, AND OBSCENE
WITH WHICH YOUR MASS MEDIA
ARE PERVADED.
TO SACRIFICE THE SURVIVAL
OF A SPECIES FOR A DISTORTED
SENSE OF "FREEDOM"
WHICH DOES NOT DEMAND
ACCOUNTABILITY AND RESPONSIBILITY
IS LUDICROUS.
THERE ARE SO MANY IN YOUR WORLD
WHO SUFFER FROM DEEP DISORDERS
OR WHO ARE PATHOLOGICALLY DERANGED.
WHAT YOU CALL PSYCHOLOGY AND PSYCHIATRY
IS DISTURBINGLY MISGUIDED,
AS IS, OF COURSE, YOUR ENTIRE CONCEPTION
OF POLITICS.
URGE YOUR COUNCIL OF ELDERS–
WHICH YOU MUST TAKE
GREAT CARE IN DEVISING–
TO READ YOUR GREAT THINKERS
ARISTOTLE AND PLATO,
ESPECIALLY ARISTOTLE
ON THE MATTERS OF POLITICS AND ETHICS.
THE SORT OF GOVERNMENT YOU REQUIRE
IS NOT SO MUCH A MATTER
OF CENSORSHIP AND DRACONIAN CONTROL,
BUT RATHER ONE THAT CHALLENGES
YOUR PEOPLE TO BE
INTELLIGENTLY CREATIVE
AND TO HEAP MASSIVE RIDICULE
ON THE NEGATIVE ASPECTS
OF YOUR CULTURES
TO THE EXTENT THAT THE SHAME
WILL BE OVERWHELMING
AND SUCH FOULNESS WILL BE
UNABLE TO SURVIVE.
IT WAS INTERESTING MEETING YOU, PROFESSOR.
NOW WE MUST TAKE A NAP.
FAREWELL.
I was stunned and even Zettel seemed a bit dazed. He turned all three of his eyes on me and said, "Well done! Your questions elicited an extraordinary amount of information and helpful perspective."
I couldn't help but feel pleased and yet, at the same time, deeply concerned. I said to Zettel, "But the whole enterprise is so vast, complex and difficult."
Again he looked at me full on. "Yes, but if your people agree to our proposal, the Bromonians aided by the Uromercs will do everything we possibly can to help you. But come, I think it is best to let your subconscious mull over what you have learned while we seek some further diversions in the Zoological Gardens."
As we wandered out of the maze, Zettel turned (or rather rotated) toward me and said, "I'm afraid you were quite put off by our hyena-like denizen, but we do have a canine-like being here which I think you will very much like."
It was called a Lythem and one glance immediately attracted me to this creature. It looked like a bright, very long-eared wild fox from Earth.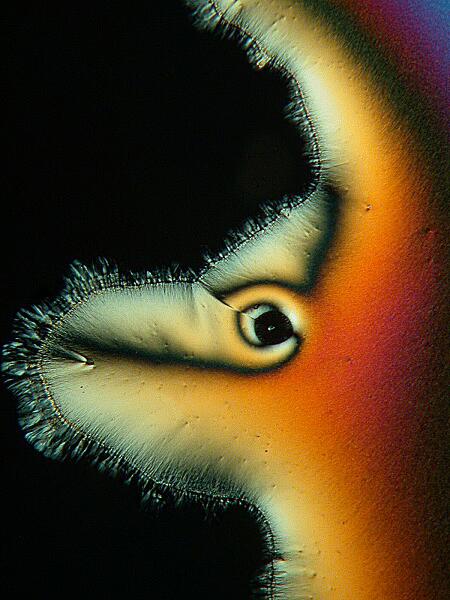 "Come, we can enter his territory. He won't mind at all. He is extremely affectionate, but I should warn you of one thing; when he gets excited, he drools copiously, rather like your Newfoundland and Saint Bernard dogs."
There was no question about it; the Lythem was an utterly charming creature. I am 6 foot 2 inches tall and his head came up to my waist and his ears arched up to my shoulders. His paws were enormous for his size and remarkably, they were webbed suggesting that he loved water and was a powerful swimmer. If he decided to put his paws on my shoulders, he would surely knock me over since he easily weighed 80 or 90 pounds. In order to circumvent that I squatted down and began to stroke his muzzle–an enlightening mistake–he didn't just drool, he opened his mouth and gushed, but as I quickly backed away to avoid getting soaked, I noticed an extraordinary thing. In a mouth such as his, I would have expected a substantial array of incisors and, of course, canine teeth, but what I glimpsed was a screen of filter plates rather like, but on a much reduced scale, the baleen plates of our great whales which feed on plankton. So, this lovely creature must be, I reasoned, both aquatic and terrestrial. Zettel later confirmed my conjectures and told me that the Lythem, as handsome and intelligent as they were, were almost impossible to keep as pets, because they required a large lake rich in plankton in order to feed and large expanses of grassland in which to raise their young.
Having expressed admiration for my deft maneuver by which I avoided getting wet, Zettel suggested that I stroke the Lythem's ears. I hadn't quite formed a judgment about Zettel's sense of humor and was unsure whether or not his intent in this instance was mischievous. However, it was an experience that I could not miss. The Lythem's ears were silky and less than 10 seconds after I began to stroke them, he gently rubbed his muzzle against me quite like a dog might do and I wanted to adopt him. After a few minutes, he paused, stretched and went bounding off toward a nearby lake. I say he "bounded," but you need to imagine a gait that was somewhat like a cross between a gazelle and a frog.
"Well. You have seen a dog-like being. How would you like to see a cat-like being? I'll tell you right now that this creature is much more temperamental than the Lythem."
As we moved on, I reflected on how little I and my fellow humans really understood regarding the myriad life forms on our own planet. Perhaps in addition to the suggestion of the Uromerc, we should launch a set of massive research projects to study, conserve, and preserve the organisms with which we share our world. However, that would depend on getting a lot of other things accomplished first.
Suddenly I ran into something and had to stop. When I turned to see what it was, I couldn't see any obstacle.
Zettel said, "Oh, sorry about that. You walked into a force field. The Neutred is rather unpredictable and certain precautions are necessary. This creature is not only intelligent, but whimsical, cruel, seductive, charming, destructive and highly literate. She has read your book from Earth called Alice in Wonderland and now quite fancies herself as being the Cheshire Cat.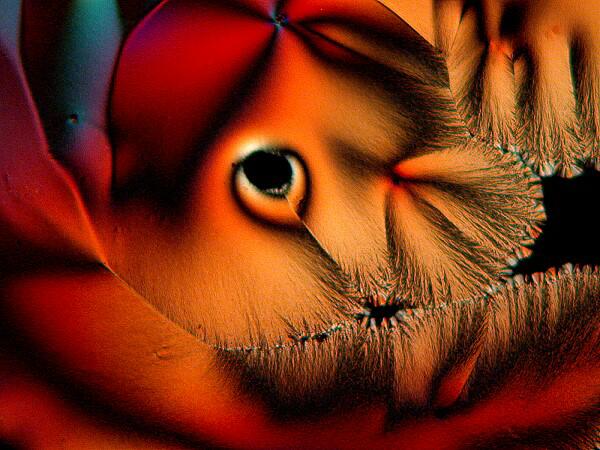 "She is, however, quite petulant about it, because she hasn't yet learned how to make herself disappear leaving only her Neutred sneer–her equivalent of the Cheshire Cat grin. As a consequence, she has been especially difficult to deal with lately and she may decide to snub us and not talk to us at all or, more likely, we'll get an earful of invective. It will take a few minutes to set up the proper energy field to surround us for entering her territory, so while that is being done, let me address an issue which I sense concerns you. I am sure you have been wondering why we have Zoological Gardens which contain and restrict intelligent beings who have high enough levels of intelligence to develop languages and even sophisticated technologies. Let me try to explain.
Our Gardens here are not like your Zoological or Botanical Gardens on Earth; these are simply the nearest terms I could find in your language. The majority of the creatures are free to leave if they so choose. Principally what we try to provide is a refuge. Clearly, we must be pragmatic in such an endeavor. The Neutred, for example, was dumped on us by a desperate cargo ship and she killed 36 Bromonians before we succeeded in capturing her. One of our Council members suggested facetiously that we call her Hannah Lector but, of course, that was roundly rejected. She is a disturbed and disturbingly bright beast which is perhaps the reason that we maintain a facility for her, rather like your institutes for the criminally insane. Although, at times, I must admit to having serious doubts about such an enterprise. The pragmatic principles are clear: 1) We must protect our Bromonians and the other beings on this planet, 2) We must protect the creatures from their own destructive urges, and 3) we must consider whether maintaining them is justified in terms of our finite resources. In other words, in the crassest terms, could this money be better utilized for other priorities in our society? As you can no doubt imagine, this last point is a subject of heated and prolonged debate."
Zettel received information that our protective energy field had been activated and we could now safely enter the compound. The Neutred didn't move; she glared at us with her one eye.
I turned to the Consul and said, "I take it that she has been abused or injured and lost an eye."
Before he could answer, a shrill, sarcastic voice said, "Oh, a compassionate human! Would you like to take this sweet, big pussycat home to Earth with you as a pet? Of course, I was abused, you stupid twit!"
I laughed which seemed to disconcert her.
"Well, well. A professor with a sense of humor; that is rather a treat. These Bromonians are so dull and stuffy."
She articulated this in a voice which was a near perfect imitation of Bette Davis and lifted a paw over one ear in a campy, theatrical gesture. The spectacle was such that I couldn't help laughing again.
"Are you going to be my hero and rescue me from this dreadful planet? I think I would adore Earth and you could show me Alice's wonderland. I've always fantasized about meeting a caterpillar and a Jabberwock. Short work I'd make of them!" she said, drooling and smacking her lips.
By this time I was almost convulsed with laughter at the accuracy of her imitation, but this did not in the least please her now.
"So, you mock me, you pathetic creature," and she launched herself at us with ferocious energy, snarling and clawing at our energy shield. She was about the size of a full-grown lion and with her intelligence, strength, and striking coloration was intimidating to say the least.
"Oh, dear," said Zettel, "I'm afraid she really is in a mood today. I think we'd best move on."
I concurred wholeheartedly and although I couldn't decide whether this creature's feral nature was intrinsic or a consequence of the way it had been treated or a combination, I nonetheless felt a certain sadness regarding its condition.
I was quite content with Zettel's suggestion the we next look at an invertebrate.
"Not too intelligent, I hope."
Zettel smiled, "No, and certainly not articulate, except in the sense of its having lots of appendages."
The Romclo was a startling insect-like organism about the size of a dinner plate and possessed of a network of colorful appendages.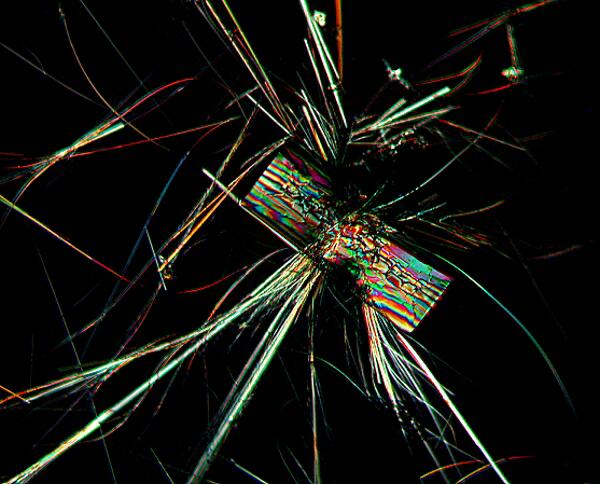 It, however, was definitely not the sort of thing you wanted crawling around your house. As it proceeded, all of its "legs" moved back and forth in a sweeping motion. It was certainly colorful, but also unnerving. Zettel told me that all of the appendages have heat sensors along with remarkably sensitive biochemical sensors and whenever it located appropriate prey, it would shoot one of these needle-like "legs" which would paralyze its hapless victim on contact. Furthermore, the Romclo could move so fast that it became a blur; definitely not the sort of critter you would want as a house pet.
In the next compound we saw a Besolak which is a relative of the Romclo, but the Besolak was a bizarre cross between an insect-like creature and a lizard-like creature.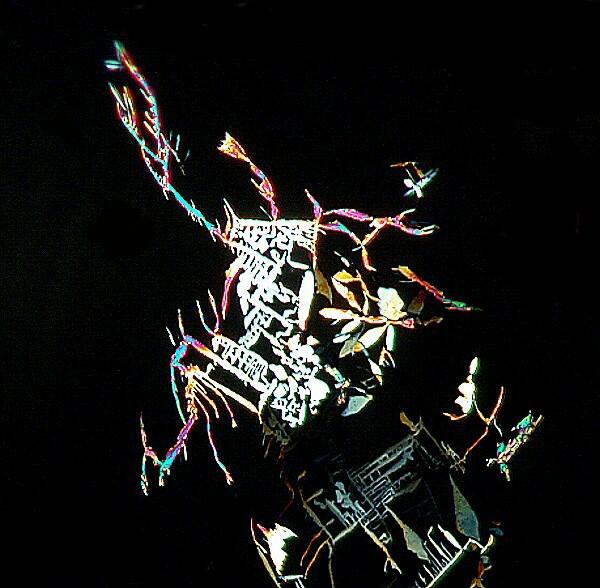 It too could move rapidly on its many appendages, but its prey capture techniques were radically different. It used bursts of ultrasonic sound waves and whenever it did so, a dozen or so small creatures would fall to the ground and the Besolak darted around feeding ravenously. The creatures Zettel was showing me were indeed becoming progressively more alien to me but, I must say, I was quite dazzled by the next animal we encountered–the Gosoleb. It looked like some sort of fantastic golden bird, but Zettel told me that it was more closely related to our fringed lizards.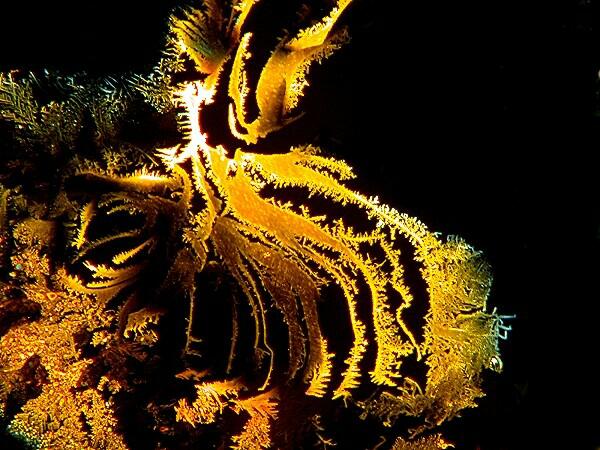 As you can see, I was fortunate enough to be able to capture an image of it in full display. The way it moved and strutted reminded me of some of our own Birds-of Paradise. It was an almost hypnotic spectacle. This creature was one that our Earth paleontologists would love because of the complex evolutionary questions it raised regarding the relationships between insects, birds, and lizards.
Zettel glanced over at me with one of his eyes and said, "Ah, yes. I know what you're thinking. You are wishing that you might obtain a specimen of this extraordinary animal for some of your fellow scientists to study. As a matter of fact, when one of the Gosoleb expires, we take very careful measures to preserve and study it. At present we have 17 specimens, 14 of which are reserved for us and 3 of which are available to others. If Earth and Bromonia come to an overall agreement, the exchange of specimens will certainly be a part of that pact."
We had walked as we talked (or, at least, I had walked) and we arrived at a large gate. I mean something on the scale of the Brandenburg Gate.
"This is the entrance to our Alien Research Facility. Some of our more sober-sided scientists, on learning that its acronym ARF was the bark of the dog Sandy in your cartoon strip Little Orphan Annie, wanted to change the name. However, the Supreme Council pointed out to them that we have had the name for millennia, thus long outdating not only your cartoon strip, but your civilization.
I think we should return here tomorrow morning. It is getting late and you are no doubt tired and hungry."
He escorted me back to my hotel where I transcribed and transmitted my notes along with my images back to Earth.
All comments to the author Richard Howey are welcomed.
Editor's note: Visit Richard Howey's new website at http://rhowey.googlepages.com/home where he plans to share aspects of his wide interests.
Microscopy UK Front Page
Micscape Magazine
Article Library
---
© Microscopy UK or their contributors.
Published in the May 2008 edition of Micscape Magazine.
Please report any Web problems or offer general comments to the Micscape Editor .
Micscape is the on-line monthly magazine of the Microscopy UK website at Microscopy-UK .
---
© Onview.net Ltd, Microscopy-UK, and all contributors 1995 onwards. All rights reserved. Main site is at
www.microscopy-uk.org.uk
with full mirror at
www.microscopy-uk.net
.