Leafy landscapes under the microscope
by Mike Gibson

'Leafy landscapes under the microscope' as revealed by acetate peels. Mike Gibson used a combination of Rheinberg optical filters and oblique illumination to produce some of these effects shown here with Hedera helix and Bindweed. This was achieved through taking acetate peels of leaves. You can learn more about how to take leaf peels in our online projects area.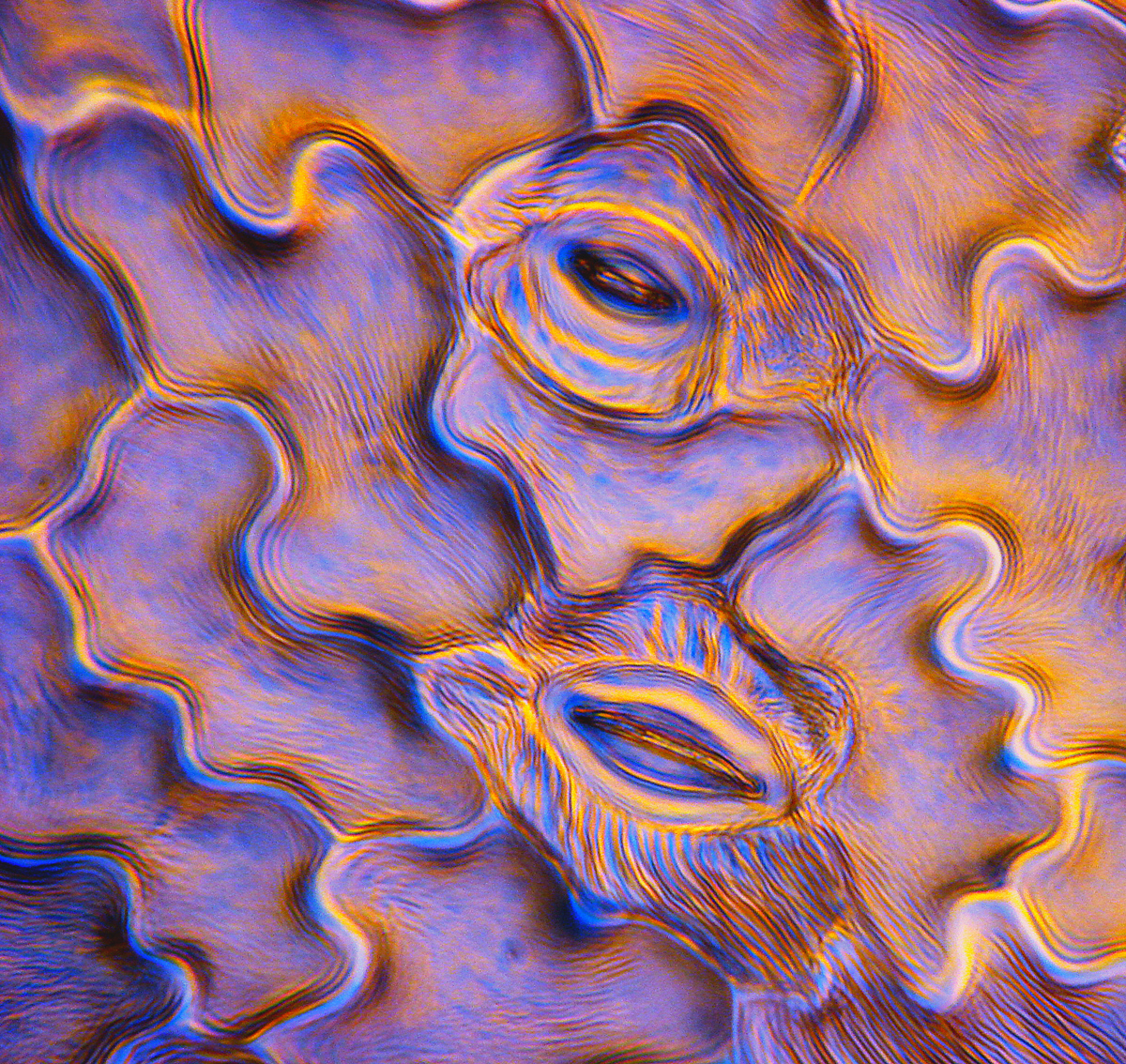 Bindweed (above)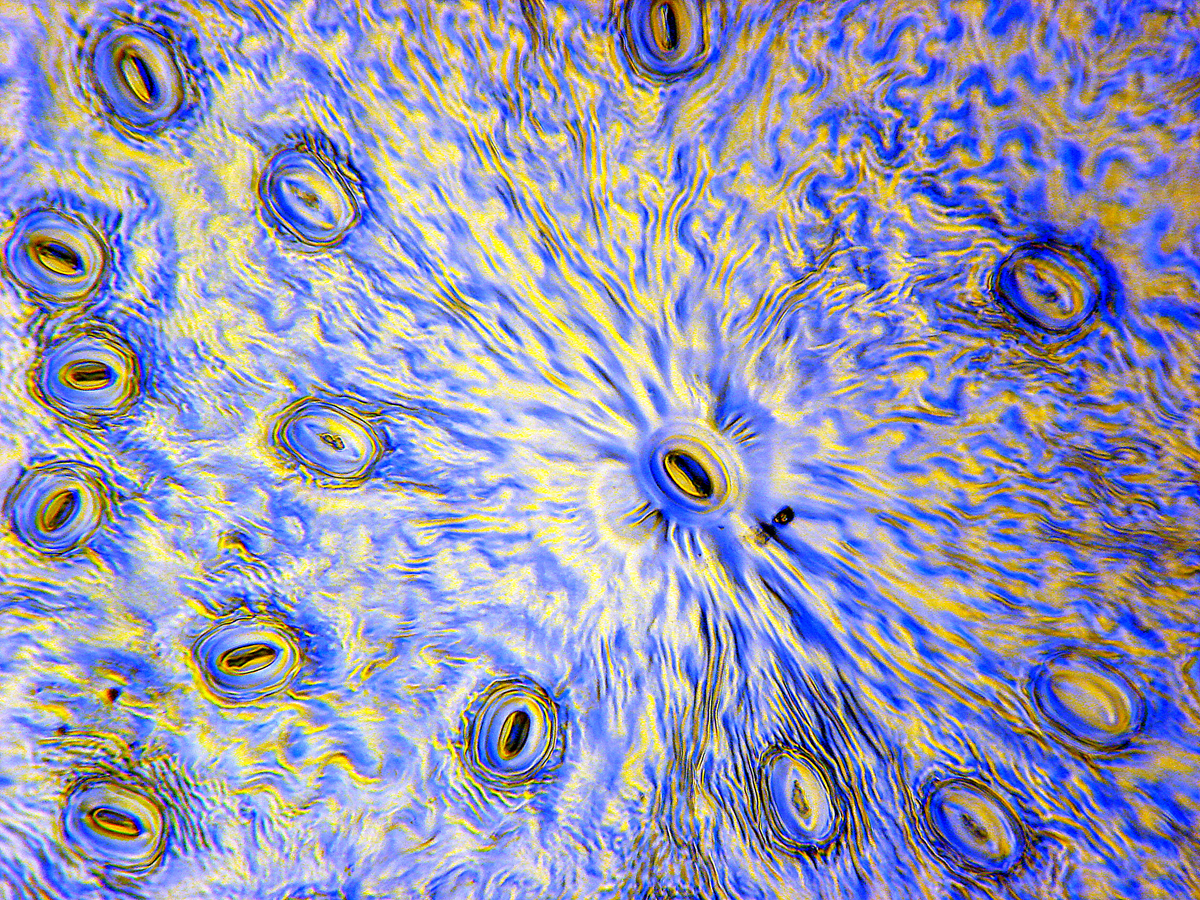 Hedera-helix (above)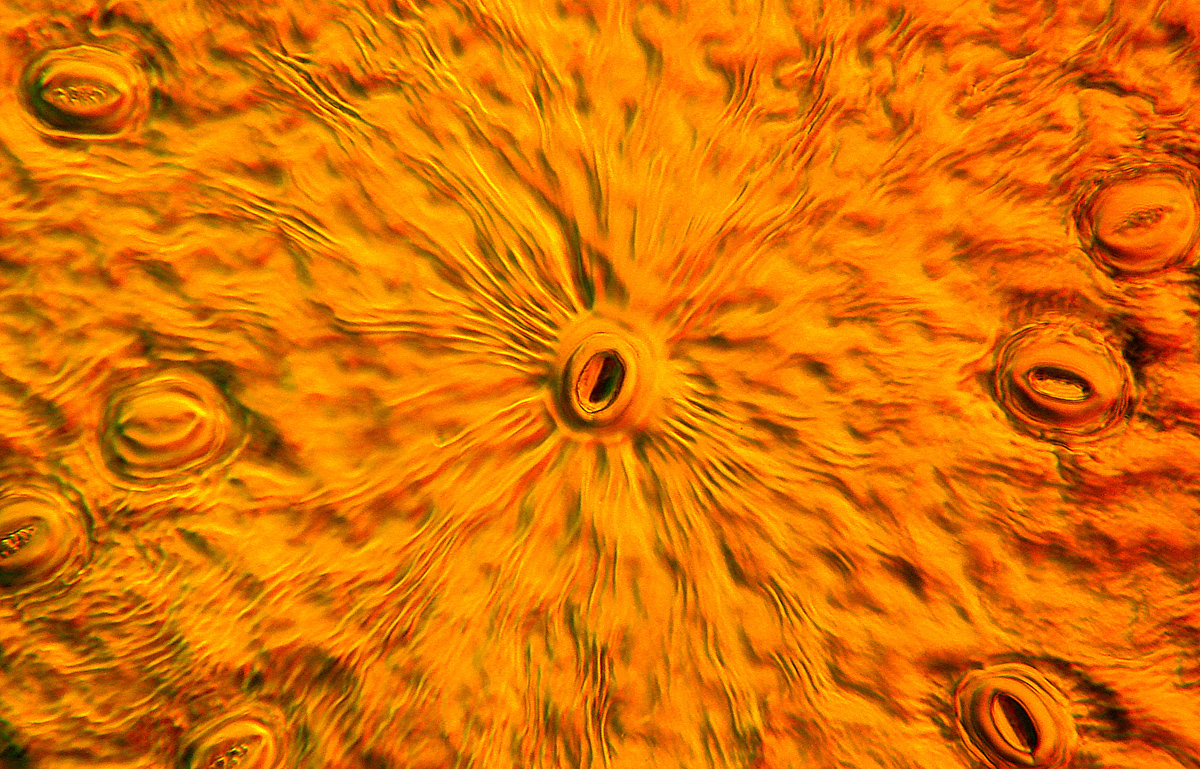 Hedera-helix (above)
---
© Microscopy UK or their contributors.
Published in the May 2020 edition of Micscape.
Please report any Web problems or offer general comments to the Micscape Editor .
Micscape is the on-line monthly magazine of the Microscopy UK web site at Microscopy-UK
---
© Onview.net Ltd, Microscopy-UK, and all contributors 1995 onwards. All rights reserved.
Main site is at www.microscopy-uk.org.uk.