A wonderful gift for Christmas?
by Bill Resch, USA
When I search eBay with the keyword "Microscope", amongst real microscopes, I see these cheap nice looking instruments, offered at a real low price. In fact I did bid 99 cents on one of these, because I wanted to write this article. I did win the microscope for 99 cents. The catch was, it cost me almost $20—to have it shipped. When I got it, I was not disappointed, it is a piece of junk. It is so hard to focus and hard on the eye, that giving this as a gift to someone as an introduction to this wonderful hobby should be a crime. I actually picked this one, because the ad said that it had new and improved optics.
Powers claimed: 75X, 300X, 900X. I could not get any image into focus at 900X. I took pictures of an easy object, a diatom with relatively large detail.
After much effort to get it in focus, this is what I got at 75X (I worked hard on this):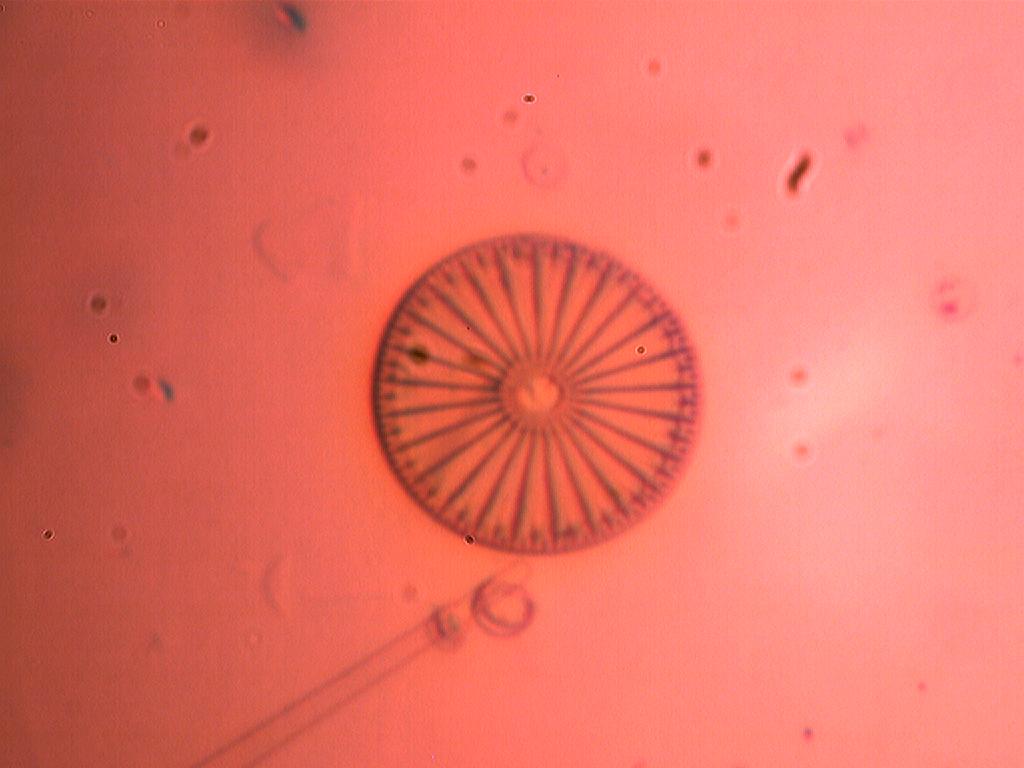 I set up an other microscope, which I bought used on eBay for $20. Shipping was free. Here is a picture of this microscope: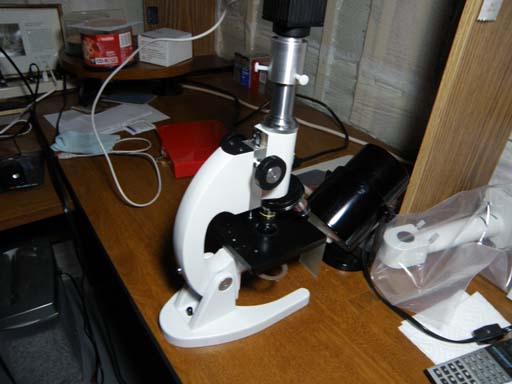 The picture taken with this microscope, using the same camera and the same diatom slide, 100X (I did not work hard on this one. I probably could have done better).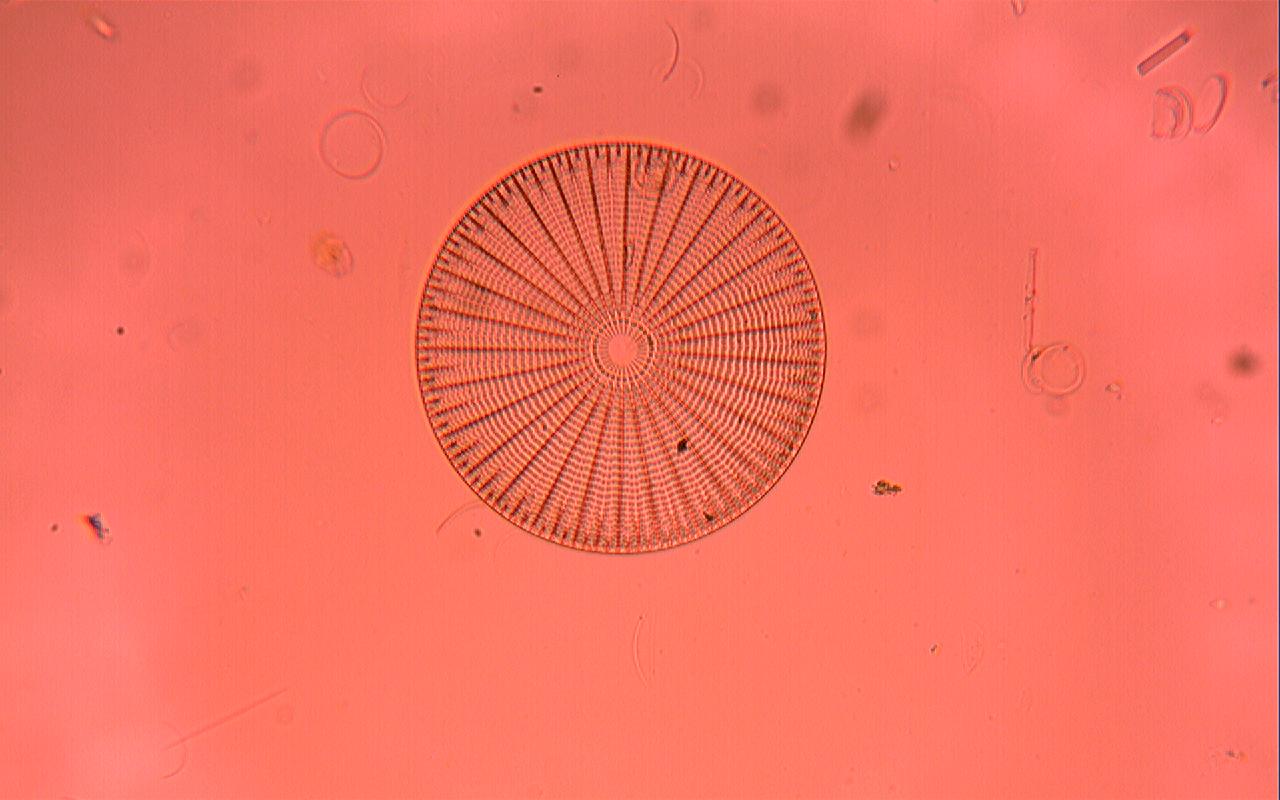 The difference in image quality is not even the biggest reason to stay away from this junk. Those cheap, plastic toys are so hard to use that the user will lose interest very soon and thus will miss out on what could have been a life long exciting hobby.
I would venture to say that almost any used microscope with standard size objectives would be a good gift, especially at the low powers, like 40X and 100X. Those are the powers I use 95% of the time.
All comments to the author Bill Resch are welcomed.
Microscopy UK Front Page
Micscape Magazine
Article Library
---
© Microscopy UK or their contributors.
Published in the November 2010 edition of Micscape Magazine.
Please report any Web problems or offer general comments to the Micscape Editor .
Micscape is the on-line monthly magazine of the Microscopy UK website at Microscopy-UK .
---
© Onview.net Ltd, Microscopy-UK, and all contributors 1995 onwards. All rights reserved. Main site is at www.microscopy-uk.org.uk .