Video gallery : Rotifer feeding.
by Mike Morgan, UK
The video of a rotifer feeding shown below was taken on a Russian microscope model MBR1 with a JVC colour video camera, see Figure 1. The species is believed to be Rotaria neptunia.
Images were recorded with an Aver Media Center video capture card.
The rotifer was collected from a sample taken from a temporary pond on Dartmoor, see Figure 2.
The video contributor Mike Morgan welcomes any comments.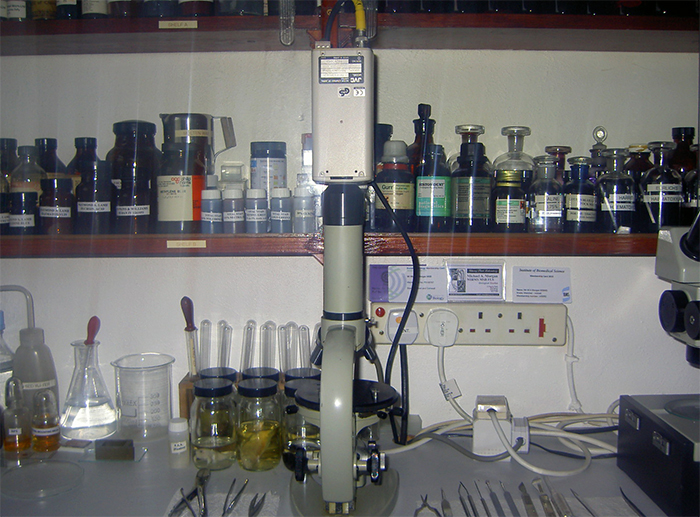 Figure 1. Russian microscope with video camera attached in my home lab.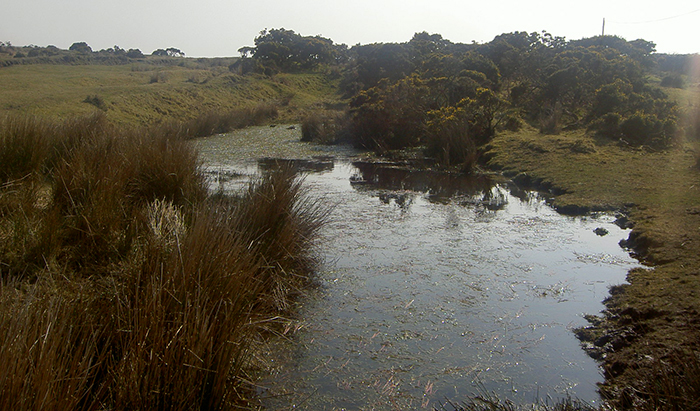 Figure 2. A temporary pond on Dartmoor.
---

© Microscopy UK or their contributors.

Published in the October 2015 edition of Micscape.

Please report any Web problems or offer general comments to the Micscape Editor .

Micscape is the on-line monthly magazine of the Microscopy UK web site at Microscopy-UK

---

© Onview.net Ltd, Microscopy-UK, and all contributors 1995 onwards. All rights reserved.
Main site is at www.microscopy-uk.org.uk.