Micscape Image Gallery
Arranged slides of fern scales
by Brian Darnton and Tony Wills, UK
As autumn approaches, this is a good time of year to study ferns, their spores and scales. The photograph below shows an arranged circle of scales of the Rusty Backed Fern (Ceterach officinarum). The microscope slide was prepared by Brian Darnton and photographed by Tony Wills.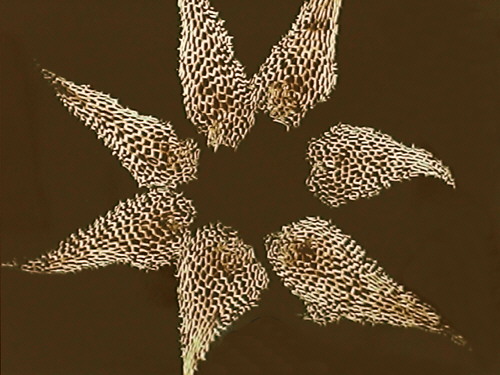 A Victorian arranged slide showing scales of an un-named fern, is shown below. Photographed by Tony Wills.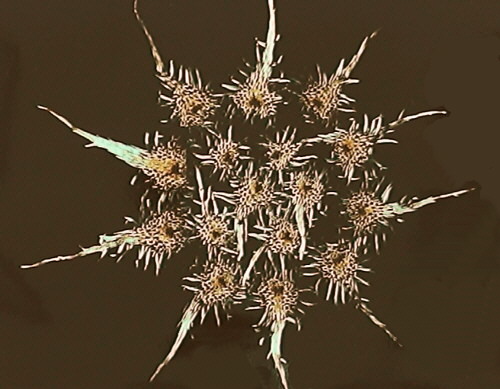 Images © Brian Darnton, Tony Wills 1998.
Read the Micscape article 'The Rusty Backed Fern' by Brian Darnton, which describes this fern and the general preparation and arrangement of fern scales.
---
© Microscopy UK or their contributors.
Published in October 1998 Micscape Magazine.
Please report any Web problems or offer general comments to the Micscape Editor,
via the contact on current Micscape Index.
Micscape is the on-line monthly magazine of the Microscopy UK web
site at Microscopy-UK
---
© Onview.net Ltd, Microscopy-UK, and all contributors 1995 onwards. All rights reserved. Main site is at www.microscopy-uk.org.uk with full mirror at www.microscopy-uk.net.