Series on
Marine Phytoplankton: The Silicoflagellate Dictyocha
by Rene van Wezel, UK
Close this window to return to article.
If the cycler does not start automatically after uploading, go to File/Work Offline.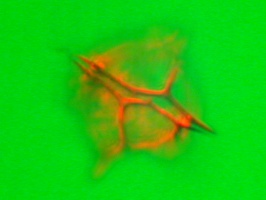 Figure 2: Double skeletons during asexual division. Side view. Rheinberg contrast.
(10 jpeg images at sequential focus levels)
'Image Cycler' script written by D Keith Higgs. One of the free JavaScripts provided by The JavaScript Source.
---
© Microscopy UK or their contributors.
Published in the February 2004 edition of Micscape.
Please report any Web problems or offer general comments to the Micscape Editor.
Micscape is the on-line monthly magazine of the Microscopy UK web
site at Microscopy-UK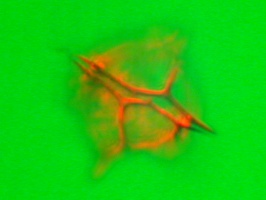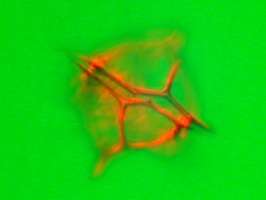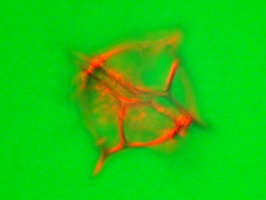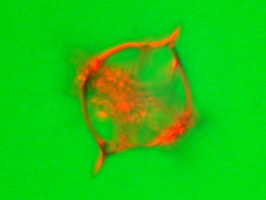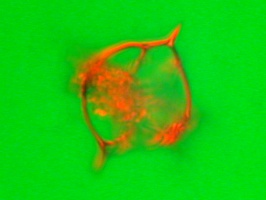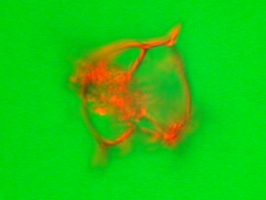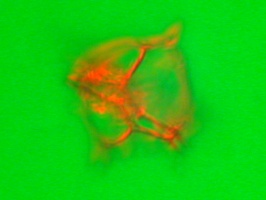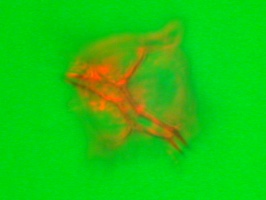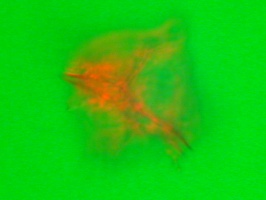 ---
© Onview.net Ltd, Microscopy-UK, and all contributors 1995 onwards. All rights reserved. Main site is at www.microscopy-uk.org.uk with full mirror at www.microscopy-uk.net .