Stereoscopic imaging with a normal compound microscope
Cross eyed images
by Wim van Egmond, the Netherlands
For those who could not find red and blue 3D glasses the following images can be seen in 3D using the cross-eyed method. The image for the left eye is placed on the right and the one for the right eye is placed on the left. When you watch them cross-eyed it should be possible to see the images in 3D.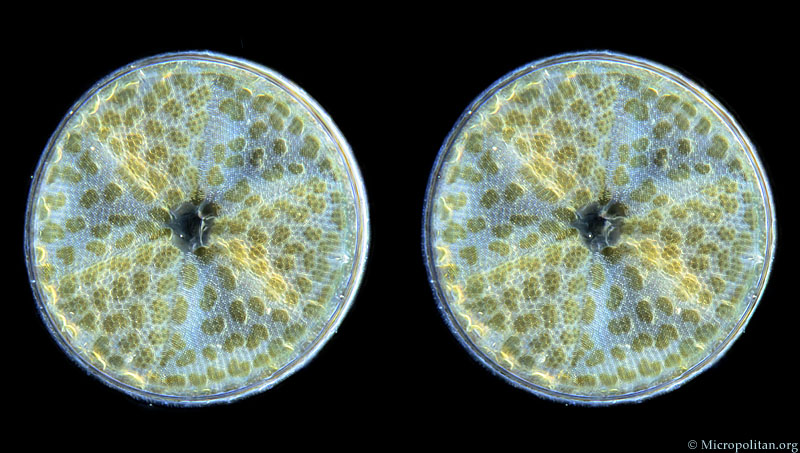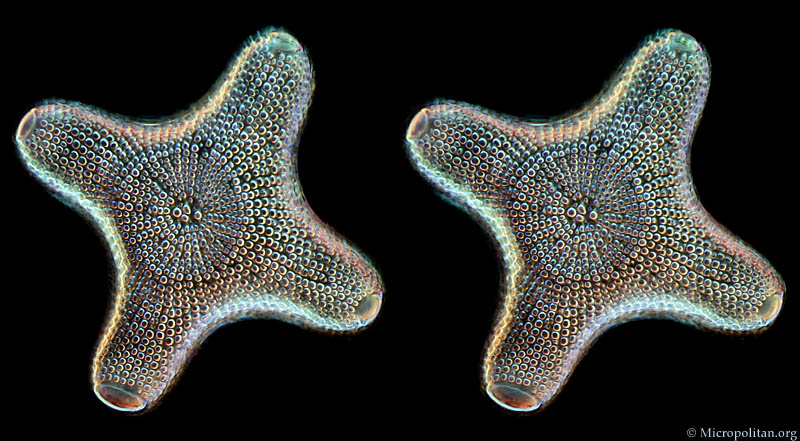 The following images were made from mounted slides I made of fossil diatoms from Barbados, and radiolarians from the same location. The objective used was 16X.

Comments to the author Wim van Egmond are welcomed.
Visit the Micropolitan Museum
Microscopy UK Front Page
Micscape Magazine
Article Library
all material © Wim van Egmond
---
Published in March 2009 Micscape Magazine.

Please report any Web problems or offer general comments to the Micscape Editor.

Micscape is the on-line monthly magazine of the Microscopy UK web site at Microscopy-UK
---
© Onview.net Ltd, Microscopy-UK, and all contributors 1995 onwards. All rights reserved. Main site is at www.microscopy-uk.org.uk with full mirror at www.microscopy-uk.net .