The Larry Legg (Learner) Section
Page 5

---
Making your first slide
Here's one of mine!
---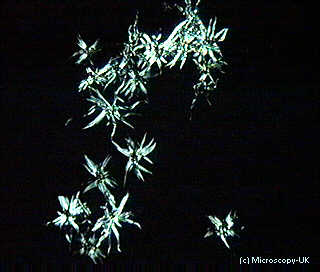 This is a low power shot of hairs found on a N.Zealand Daisy Bush, Olearia haastii. It is seen here in polarized light. I scrapped the surface of a leaf and deposited the 'scrappings' into a dollop of Fructose Solution. Pretty neat, huh?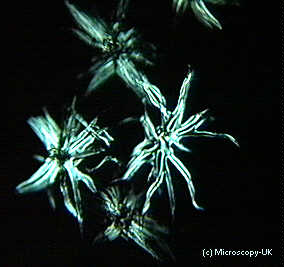 Here's another shot of it taken at a higher power! You can make slides like this easily... trust me, cos I am a rank amateur and I found it easier than working my video recorder.

Ask Larry something!




---
© Microscopy UK and our contributors 1996-97

---
© Onview.net Ltd, Microscopy-UK, and all contributors 1995 onwards. All rights reserved. Main site is at www.microscopy-uk.org.uk with full mirror at www.microscopy-uk.net.