Most books and the know-how on practising Microscopy at more involved levels than just looking at things, either quickly prepared or made professionally, sadly lay in the past. Most books for sale no-longer discuss slide making, for example. Many of the chemicals that were commonly used, and easily obtainable, 20 years go are now treated over-cautiously and are deemed (almost in some kind of frenzied attempt to remove real chemistry from ordinary human's grasp) as toxic!

Although not a complete solution, slides of a semi-permanent nature can still be made through the use of carefully selected and tested safe, easy to obtain, ingredients. It is not a pursuit a very young person can accomplish but certainly a 10 or an 11 year old with a bright intelligent mind could have a go at it.

Our site publishes many articles like this one by Walter Dioni but we also published a book of his work which is helping to bring back know-how on how to make specimen slides for hobbyists.

At the time of writing, no other book really captures the tested and proven methods that Walter pioneered.



This Book Says how to make slides using safe chemicals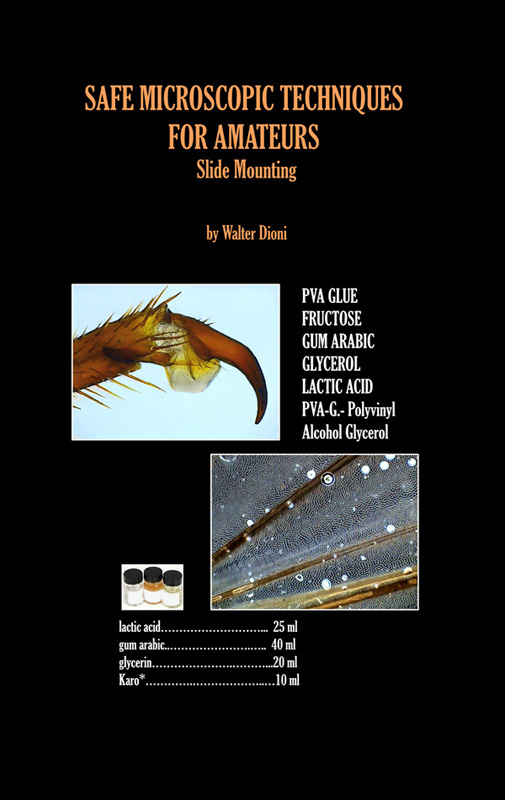 Buy it here if in USA or here if in Europe