I think it's worth mentioning something here about the proliferation and widespread use of mobile cell phones by young people. I am sure in many ways these phones are a boon to our lives, but on the other hand, they are also diverting our attention from the real world to the electronically-described one.
Many devices have become available to supplement the smart phone. You might, for example believe you can turn your cell phone into a microscope?
I recently purchased a cell phone microscope to test out it's capability and see if would be as useless as I believed it would be. The image is blurry, and outlines have a prismatic colour artifact. They are simply not good enough! Do not buy them.
On the other hand, you can get adaptors to attach a smart phone to your microscope. As there are no optics involved, I see no reason why they will not provide an excellent means of capturing great microscopic images to share.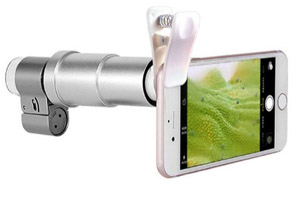 An 18 UK pound cell phone microscope.

Avoid these!
I believe the term microscopy can also be one which encapsulates macro-scopy: low level magnification of x5 to x20. Most insects are perfect subjects for macro study as are many plants and flower details. Several high quality macro lenses are now available for almost all smart phones. I found the one below a good one.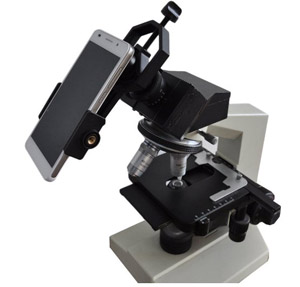 A £15 (UK pounds) microscope to cell phone adaptor



These can be helpful.


Watch what they can do here!